The Invisible Artists
by Michele Seekings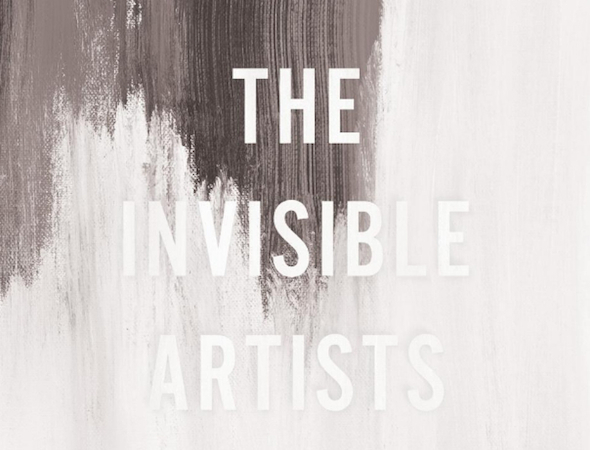 Art conservation and restoration are essential in the preservation, protection, and repair of art, yet these unique careers are often under the radar for most of the general public. Which, after sitting down with painting conservator Catherine Rogers, I suppose is the whole idea.
"My actual work is to be invisible and something you're really not supposed to see," Rogers explains.
We're fortunate in Charleston to have incredibly skilled art conservators. We have conservators specializing in paintings, works on paper, photography, gilding, and framing. Their careers are equal parts protecting art and protecting elements that define our culture.
"Conservation is just as important as written history in recording our past, and it aids us visually with a study of history that is art history," says Rogers. "It's so important for families, as it's a record of their ancestors, and it's important for museums for the same reason. Plus it preserves the beauty of different stages of art history depicting our world," she continues.
After moving to Charleston over 23 years ago, Rogers received a painting that had tiny pinpoint losses throughout the surface of the canvas. After closer observation, she saw the shimmer of salt crystals, which she realized became embedded into the canvas while they were airborne during Hurricane Hugo.
Rogers later saw the same effects from the high wind speeds of Hurricane Katrina physically pushing salt crystals through the walls of a church, Saint Joesph Abbey, in New Orleans' Northshore area. The salt crystals attached to the murals, paintings, and saints that adorned the church. The accumulated salt, after a decade of expansion, caused large losses of paint, requiring Rogers' expert conservation skills.
"My goal is to take the artwork back to the artist's original intentions," states Rogers.
Many times she is going in to potentially remove centuries of past attempts of art conservation. By blending art with modern science, Rogers uses synthetic materials that cause no harm to the artworks and are reversible. This is important so that in the future these materials can be easily removed to ensure the piece can be conserved for years to come.
Being this type of unrecognized artist is hard for most of us to understand, but Rogers knew from age 12 that she wanted to be a conservator. It all started with a family painting found in an abandoned farmhouse where she grew up in South Carolina. Likely purchased by a relative on a European tour in the late 1800s, the piece was in really bad shape. Rogers asked her mother to have it "fixed," so the painting was taken to New Orleans, where it landed in the hands of an art conservator in the French Quarter. The painting was identified as a copy of an original by a European artist in the Pitti Palace in Florence, Italy, and the conservator declared that the piece was worthy of restoring. It now hangs in Rogers' office.
Her formal education started as one of two students in the Pre-Conservation Curriculum at Virginia Commonwealth University in Richmond, Virginia, and while in graduate school in NewYork, she had the opportunity to do her third-year internship in London, both at the Tate Gallery and the Victoria and Albert Museum. Her other experience includes The Harvard Art Museums, Detroit Institute of Arts, and the Telfair Museum of Arts & Sciences, just to name a few.
ADVICE FOR COLLECTORS
Rogers' best piece of conservation advice for collectors: "Don't do it yourself!" she warns. "Even with all of the Internet and YouTube demos available, don't try to improve your artwork as you're likely to do harm to it."
There was a portrait of an ancestor that came her way from a prominent private collection in which the owner, despite good intentions, foolishly tried to clean the painting using a cloth and paint cleaner from a hardware store. "He went right for the face, leaving only a smear of paint behind and leaving the painting beyond repair."
Roger's next project is the upcoming conservation and restoration on the massive murals at the Sottile Theatre at the College of Charleston.
Rogers Art Conservation
Catherine G. Rogers, Paintings | [email protected]

Stay Connected t0 the Arts:



Posted in Visual on April 22, 2019 (The Festival Issue 2019) by Matt Mill.