The Rise of the Art Hotel
If you're reading this magazine, you are likely a resident or visitor of Charleston, SC, which means you have an appreciation for a city with a very unique sense of place.
She has a landscape that is full of myth and mystery that turns all who love her into fierce protectors of her identity and culture.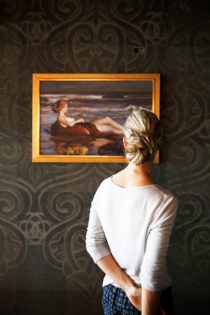 So, if you've already chosen such an extraordinary place to live or visit, why would you want to stay in a hotel that feels like Anywhere, USA? We want experiences that connect us directly with the place we're visiting. The soaring popularity of the sharing economy speaks volumes to that end, with platforms like Airbnb, allowing you to live like a local anywhere you go, or Scoop and Uber, ride-sharing platforms that make catching a ride much easier in the Holy City.
Over the last several years, we've noticed another growing trend that we are wildly fond of: fine hotels are placing art at the forefront of their identity, embracing a part of Charleston's culture that is owed much of the credit for her meteoric rise in popularity.
The following five properties each boast their own distinct flavor and personality, executing the concept in different ways, but each add to the opportunities for artists in the area and invite new audiences to connect with artwork in a more immediate way. Patrons get to live with a stunning original work of art, even if it's just for the weekend, or enjoy a romantic dinner for two while the in-house artist paints by the window; interactive and sensory elements abound in these meticulously planned programs.
As our friends at TheVendue say, "It's an Art Hotel, not hotel art," and we think this trend is a wonderful celebration of art and culture that will elevate your experience in the Holy City.
THE VENDUE
19 Vendue Range, Charleston
thevendue.com
When owner Jon and Lisa Weitz opened Charleston's first Art Hotel, they figured that some folks might stumble upon The Vendue for their great location in the French Quarter, but that they'd come back for the art. They couldn't have been more right.
"Beautiful artwork everywhere makes the hotel its own destination hot spot for art lovers visiting Charleston. Your own in-house artist pleasantly engages you. I would never stay anywhere else! I wish there was a hotel like this everywhere I went!" said a guest of The Vendue.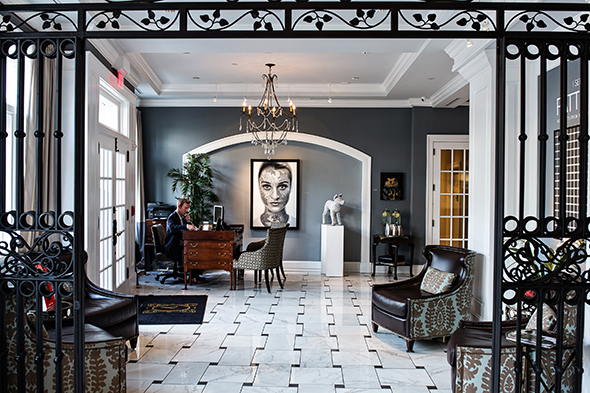 Robert and Megan Lange of Robert Lange Studios curate the hotel's rotating art exhibitions, which is just a stone's throw away from the gallery. Each concierge level room is outfitted entirely in original artwork, complete with a personalized book of in-depth explanations of the art and ar tist. Across the street, in the newly renovated property at 26Vendue Range, is the artist-in-residence studio, currently home to painter Fred Jamar. Each Thursday night, you can find Jamar painting during dinner service at Drawing Room, the hotel's stellar restaurant.
ANDELL INN
300 Farm Lake View Road, Kiawah Island
andellinn.com
Andell Inn is just a short drive from downtown Charleston, situated at the crossroads of Kiawah and Seabrook Islands in Freshfields Village. This is the perfect place for locals to escape for the weekend, at a fraction of the price of Kiawah. You'll feel worlds away from your daily life, but only have a 30-40 minute drive home under Spanish moss-drenched live oaks.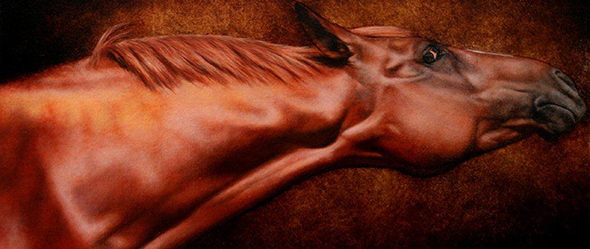 The owner of Andell Inn, like several of the other owners in this circle, got his start working with a major hotel group. For this, his first property of his own, he wanted it to have a very distinct identity that celebrated the local culture. Working with the Mary Martin Gallery, Andell Inn's stunning lobby has a rotating art collection which is all for sale. General Manager William Pittman says it adds great interest to the experience, and he appreciates that Martin and her team will take input from Pittman and his team as to what seems to resonate the most with their guests.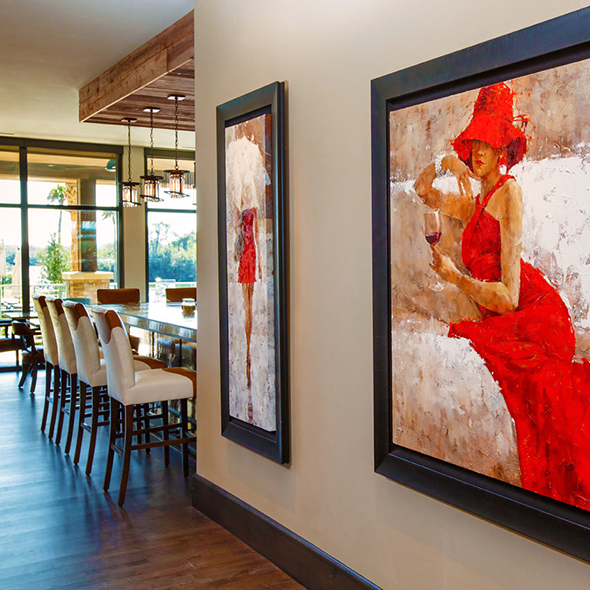 THE RESTORATION
75 Wentworth Street, Charleston
therestorationhotel.com
After a $27 million dollar renovation,The Restoration reopened with 54 suites, new shops, spa, and rooftop restaurant, The Watch, with a menu that is both indulgent yet healthy and very fresh. Did we mention the views? But it was The Restoration's artist-in-residence program that most intrigued us.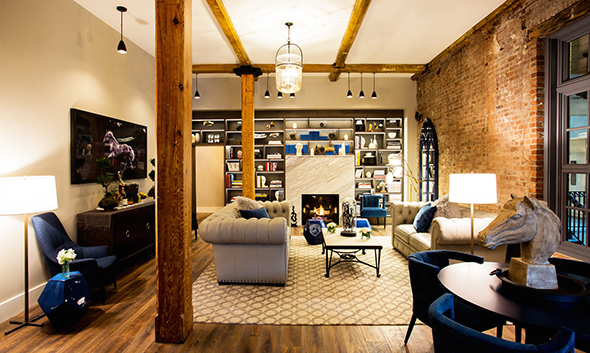 Photographer Ben Gately Williams was selected for the inaugural program. Williams's photographs have a feeling of adventure with a sophisticated aesthetic, adding value and intrigue to the carefully designed property. Williams's work is on display throughout the public spaces and in the suites, and guests can purchase artwork and have it shipped directly to their home. The Restoration's Open Road program is something truly unique that allows guests to custom design their own motorcycle. The master craftsman will keep you updated on the progress along the way until your very own, hand-built motorbike is ready for the road. Given that Williams is a motorcycle enthusiast, and they appear often in his images, it all just fits.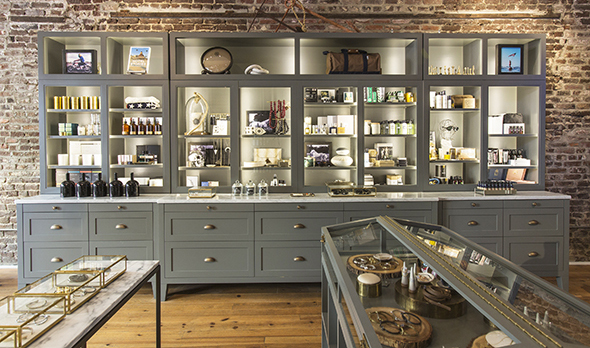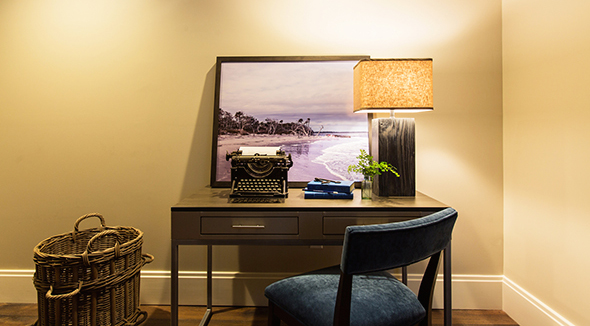 GRAND BOHEMIAN
55 Wentworth Street, Charleston
grandbohemiancharleston.com
Hotelier Richard Kessler has put art at the front and center of the mind-blowingly upscale Kessler Collection of hotels. The Grand Bohemian has a stand-alone art gallery within the hotel that is open to the public. "Collecting art for my personal collection as well as for my hotel collection has always been a passion for me," claims Richard C. Kessler, president and CEO of The Kessler Collection. "I purchase art to fit each of my hotel's personality, and I want my guests to enjoy a unique art experience in each room of the Grand Bohemian Hotel Charleston."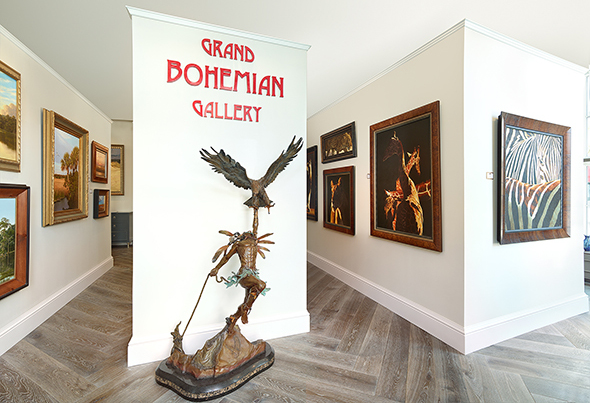 "The culture of Charleston fits perfectly with our 'Bohemian' brand and vision. By incorporating the artful joys of life (original art, cuisine, wine, music) the Grand Bohemian Hotel & Gallery and the Charleston community can experience a more exuberant existence," says Gallery Director Dayna Caldwell.
Caldwell feels the well-established art scene is a boon to the gallery's efforts."The Charleston Gallery Association Art Walk and plotted gallery map allows people to be directed to each gallery. The various events and happenings at the art galleries and studios also give everyone something to do almost every night of the week. All this gives the Grand Bohemian Hotel & Gallery a built- in network that allows us exposure and many opportunities for collaborations."
THE SPECTATOR HOTEL
67 State Street, Charleston
thespectatorhotel.com
There's nothing ordinary about this hotel inspired by the namesake shoe popular in the 1920s and 30s. The Spectator opened in July 2015, and has already achieved a Four Diamond rating from AAA, a highly coveted designation. The Spectator is the 'crown jewel' in this local hotel group's portfolio, but this one really focuses on the artwork.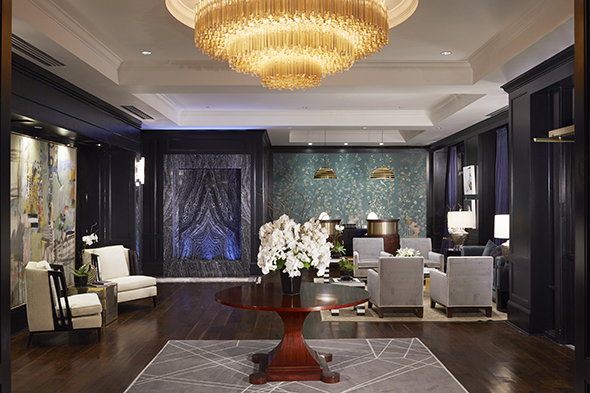 Interior Designer Jenny Keenan pulls work from local galleries The George Gallery and Charleston Artist Collective, cleverly weaving in contemporary abstracts into the sumptuous settings of the lobby and bar.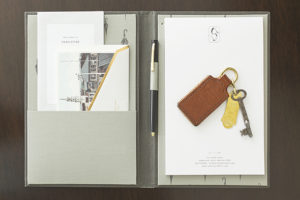 Paintings by Sally King Benedict, Tim Hussey, and Brian Coleman shine in the hotel's lobby and bar. Taxidermy artist Becca Barnet crafted a stunning white peacock that perches in the corner of the bar, stoically looking out onto State Street. Photographs by Andrew Cebulka hang in the rooms, blending the bygone days with the modern Charleston narrative. Keenan's effortlessly chic décor holds little surprises to be found everywhere, making The Spectator a place that you'll want to sit and stay a while.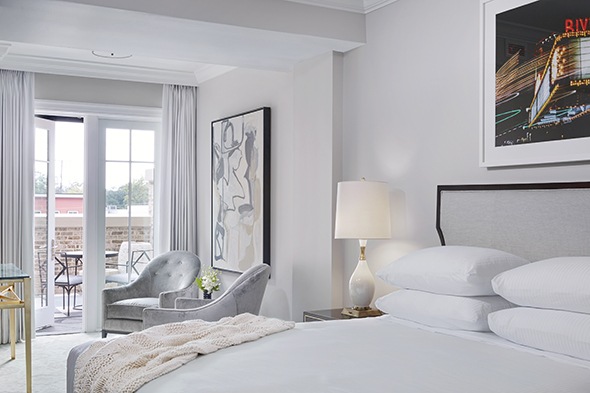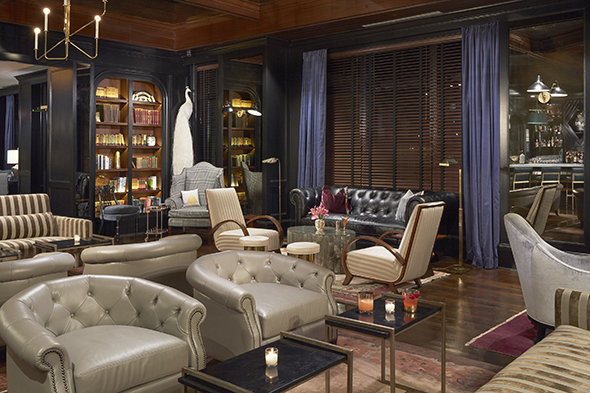 ---

Culinary Artist Profile
Meet Chef Amalia Scatena of Cannon Green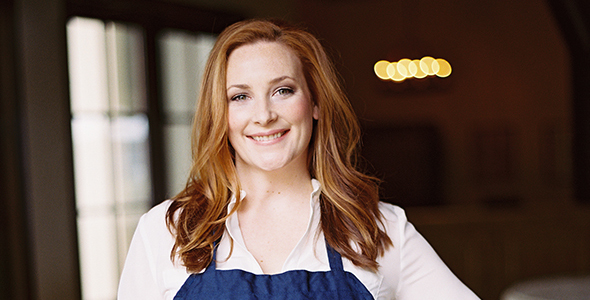 ---
Culinary Arts Spotlight
Brunch: Easy Like Sunday Morning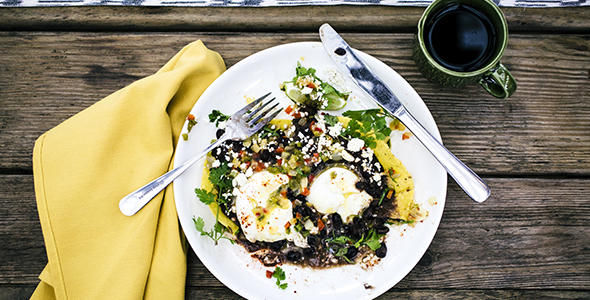 ---
Spring Festival Guide
Your Guide to This Season's Arts Festivals in South Carolina

---
Stay Connected:

Posted in Visual on April 20, 2016 (Spring 2016) by Matt Mill.