The Ultimate Selfie
A CONVERSATION WITH STEPHEN ELLIOTT WEBB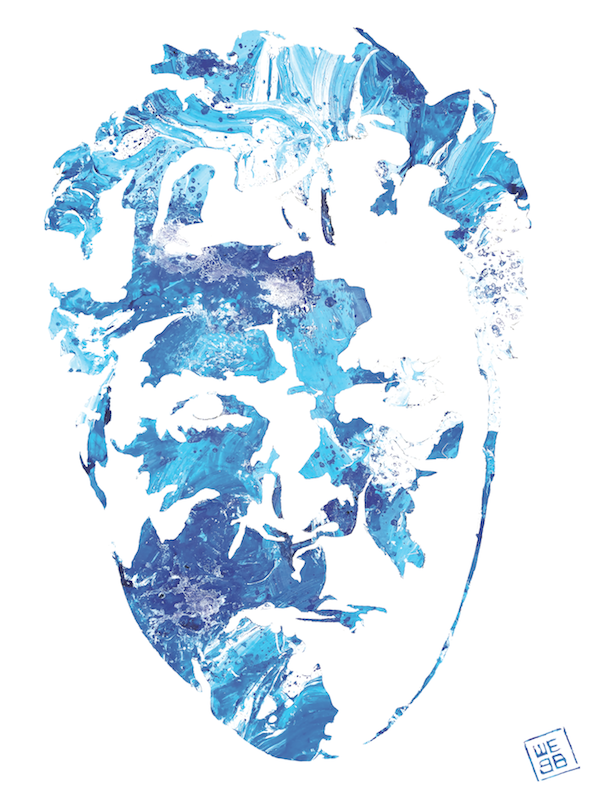 Recently completing his visiting artist residency at The Gibbes Museum of Art, artist Stephen Elliott Webb delves into our past and current hyper-obsession to capture one's own image in Project Selfie.
---

We would like to know more about your background and beginnings. How do you define yourself?
I am a Son of the Lowcountry. A 5th generation Lowcountry artist. I studied under the tutelage of my mother, learning color theory, composition, perspective and all the techniques needed to accurately reproduce what the eye sees—realism.

So realism is the foundation for your works of art. When and why did you depart from this genre?
Picasso is credited with saying, "Learn the rules like a pro so you can break them like an artist." I became restless in my 20s and moved into my period of loose representation, impressionism. This genre brought me the freedom to create a different way to portray the world. Not unlike the great painters of that time—Monet and Renoir who broke away from what was the norm starting in the 1860s—I broke away from what I was taught and expected to create since the age of 10.

And now, what drives you?
Today my paintings have deconstructed even further. I'm an abstract expressionist who also continues to incorporate sculpting mixed media onto the canvas. By nature, I'm curious, always experimenting, trying new techniques, pushing the limits of what the medium will allow.

Your latest endeavor Project Selfie seems to incorporate your initial foundation of realism with your abstraction and sculpting techniques.
I'm currently fusing my realist period with my abstract sculpting style to create a new genre that I've coined "real abstraction." Project Selfie is that new genre. However, the intent of the project is also to look at how we, as humans, have always been obsessed with capturing our own image in a flattering light. A visit to the Gibbes Museum's miniature collection confirms this obsession. What was once small, rare, private, and costly is now larger than life, prolific, public, fleeting and accessible to all. Is this good? Is this detrimental? How will our descendants view this age of the selfie? In fact, will they even be able to view any of our selfies. Is that even important, to leave a legacy? Where will all our selfies be in 50 to 100 years? How will they be accessed? Should we once again go back to print so that our great grandchildren will be able to see who we were? Should we leave them our phones instead of an album?

Any special projects looming in the near future?
Yes, Van Gogh Vodka has asked that I come on board as their artist brand ambassador. I'll be creating a painting for them that will travel to their events. The first event will be in Charleston.

Stay Connected t0 the Arts:



Posted in Visual on November 1, 2018 (Fall 2018) by Matt Mill.