Tribute
THE LIFE AND WORK OF TOM POTOCKI: 1941-2019
by Emily Reyna
"Let the fun begin…" is how Tom Potocki always signed his emails when he started working on a new piece. He spent his life creating beauty and pushing the boundaries on how people thought about art. From the time he was born in 1941 to his death this year in 2019, his life has always been about creating art and having a good time doing it.
As a child, he learned on the job beside his father, who painted large commercial walls and billboards for a living. In college, he majored in fine art at Carnegie Mellon University in Pennsylvania, PA and studied neoclassical art in Rome as a student.
But what defined his style was living in New York City during the 1960s at the height of the Pop Art Movement, where he learned to incorporated bold colors and cultural subject matter to elicit a visceral response to his work.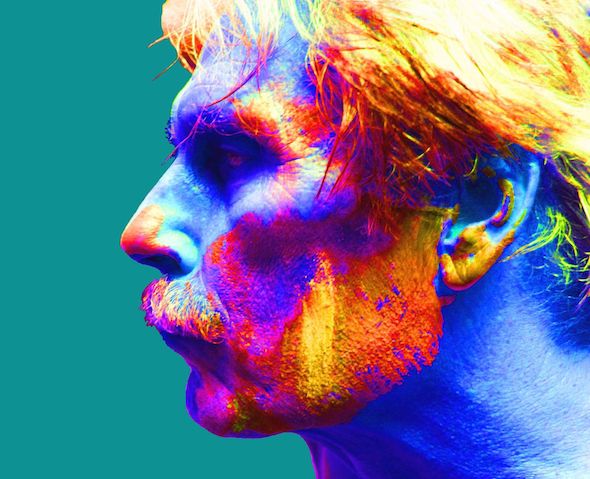 He created through a constantly evolving, experimental process by applying colors to a surface, usually by splashing, blotting, or stamping, and has even set pieces out in the rain. He would have no preconceived notion of where his creative process would lead, so the process itself was often the subject of his art.
"The work takes on a life of its own and tells me what direction to take it," Potocki has said, describing his work. "The process of painting the piece is just as important as the final result. It usually becomes a play on creation and destruction, a constant adding to and taking away."
You can sense this involvement and recognize his energy when viewing his work, which is exactly what he wanted you note. "To me, the viewer really completes the creative cycle," Potocki has said.
"He was an ever present part of the gallery," reflects Ashley Miller, gallery director at Mitchell Hill where Potocki's work is represented. "He attended all of our openings and events with his wife, Debbie," Miller continues. "He had a goofy side to him that consistently made us all laugh and feel at ease around him. Last year, he had a bust of David he painted that we have since sold, but while on display he would sneak props on to the David to get a rise out of us and the gallery patrons. We still have the red clown nose and a mardi gras mask he added."
This fall, Mitchell Hill will remember the life and work of Potocki with a show dedicated to his last body of work. "We plan on taking over the Mitchell Hill space at 438 King St for the month of November with work from Tom's studio we haven't shown before," shares Miller. "Filling the space with just his work is going to be so fun. He always said he was getting more radical with color choice as he got older, and I'm going to love seeing just how radical his color choices are when hung all together."
Potocki said it best when he invited us, as viewers, to become part of his creative process: "The finished piece should entice and challenge the viewer to look beneath the surface of what we think we see around us and discover something new. This gives the viewer the opportunity to become part of the creative process."
This is where the fun really begins.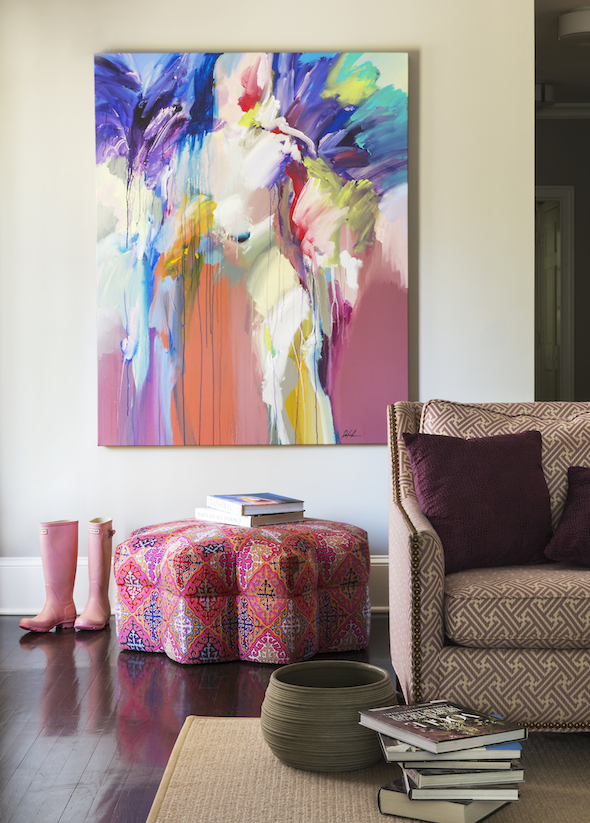 Stay Connected t0 the Arts:



Posted in Visual on August 20, 2019 (Issue 42: Summer 2019) by Matt Mill.