Artists to Watch Winter 2018
Don't miss out on meeting these artists this winter: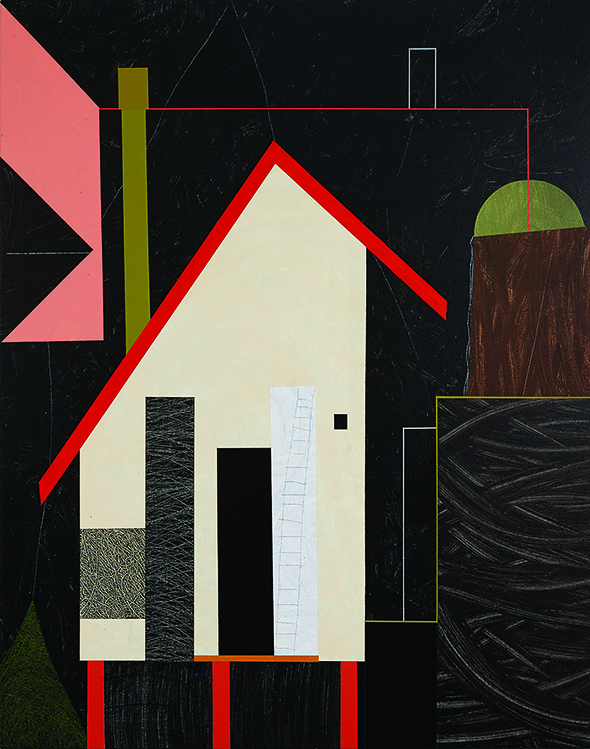 TOM STANLEY

Tom Stanley draws with paint. His work is graphic, and he uses a limited palette of black, white and red, which he calls "the most useful colors." During his residency at the Gibbes Museum of Art, Stanley will draw on themes from the folk art exhibition, A Shared Legacy, on view at the museum and will create a new series of works reinforcing the concept of a "conversation" that occurs between an artist's knowledge, eyes, and hands.
GIBBES M– USEUM OF ART VISITING ARTIST
February 28 – April 6
gibbesmuseum.org
Stanley is also represented at
THE GEORGE GALLERY
50 Bogard St, Charleston
georgegalleryart.com
---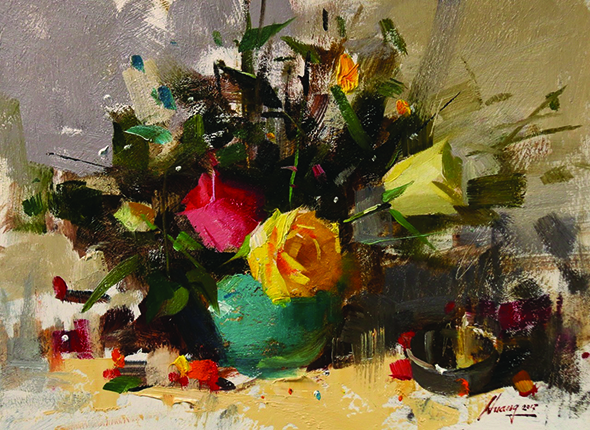 QIANG HUANG, OPA

Born and raised in Beijing, China, Qiang Huang holds a Ph.D. in physics. After pursuing a career in optical engineering, he attended the graduate school at the Academy of Art University in San Francisco. Qiang has been teaching painting workshops for nearly 10 years, utilizing his training in the technical fields to present well organized, informative artist workshops. His next workshop will be in March at the Todd & Huff Art Center.
TODD & HUFF ART CENTER
Bohicket Marina, Johns Island
toddhuffcenter.com
MEET THE ARTIST
Master Still Life Artist Oil Workshop
March 19, March 21
---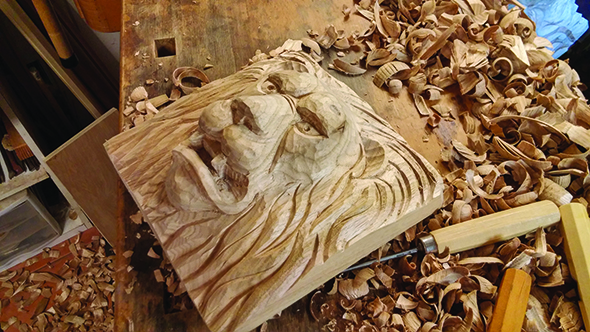 MARY MAY

Mary May is a European-trained wood and stone carver, specializing in classical architecture and antique furniture detailing. She recently finished her first book, Carving the Acanthus Leaf, teaching how to draw and carve the historical leaf. She hosts workshops across the country and Europe, along with an online woodcarving school, and is driven by her passion to keep the art of woodcarving alive and thriving for future generations to enjoy.
GIBBES M– USEUM OF ART VISITING ARTIST
February 6–February 17
gibbesmuseum.org
MEET THE ARTIST
Open Studio Hours, First Floor of the Gibbes, Wednesdays, 10am-1pm and 5-8pm
---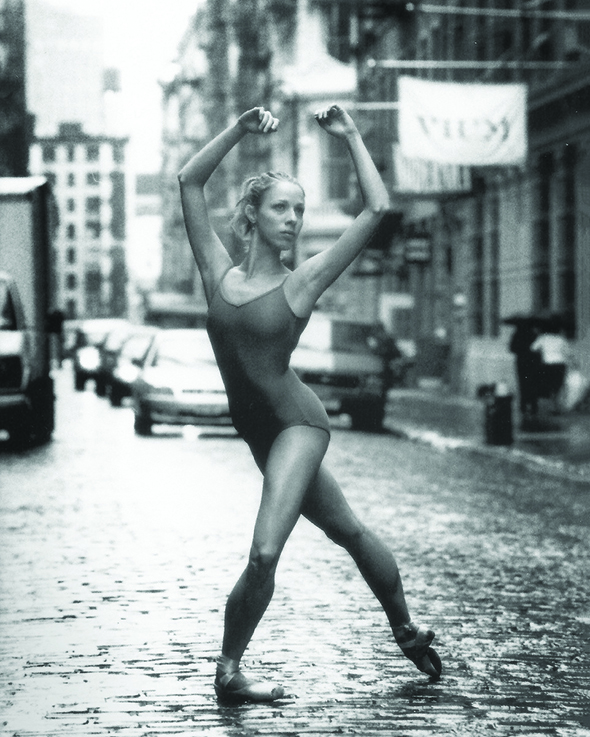 LINDY MANDRADJIEFF

Lindy Mandradjieff is attracting world-famous industry names from the dance world to her newly opened studio, Dance Conservatory of Charleston.
After training at the School of American Ballet, she began her career at 17 with the San Francisco Ballet before joining the New York City Ballet. Mandradjieff leverages her connections in the dance world for her master class series, a first-of-its-kind program fostering continued education and training through workshops led by world-renowned dance professionals. She has already brought instructors from the NewYork City Ballet, School of American Ballet, Broadway, the Rockettes, and Cirque du Soleil to Charleston to teach at her studio.
Her vision is to "combine the technical training of a preeminent American dance academy with the heart and accessibility of a community dance center to develop the next generation of artists," she says.
MEET THE ARTIST
Dance Conservatory of Charleston
1632 Ashley Hall Rd, Charleston
danceconservatorychs.com
---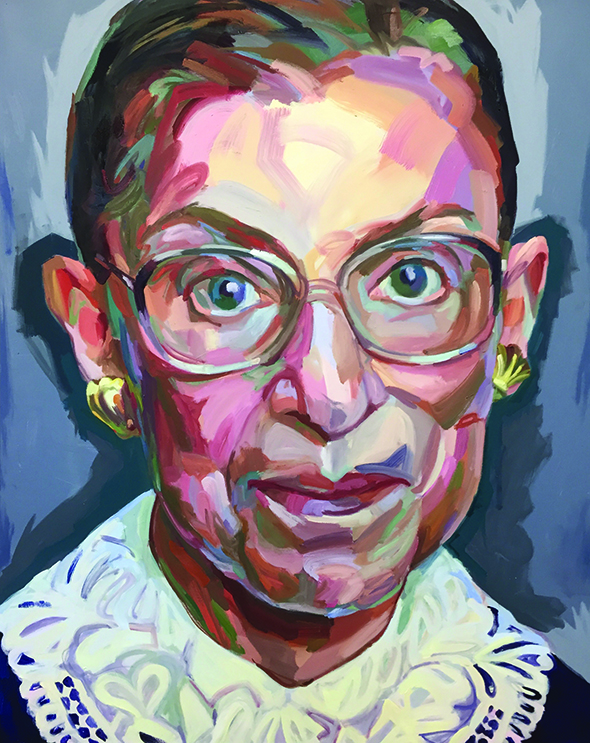 JO HAY

In collaboration with the New Gallery of Modern Art in Charlotte, NC, the Miller Gallery hosts "Fire&Grace," an all-star show of internationally recognized artists featuring Jo Hay, Hunt Slonem, and Shepard Fairey. New works by British-American artist Hay include pieces from her recent series "Persisters," depicting societal influencers like Rachael Maddow and Ruth Bader Ginsburg.
"'Persisters' is an ongoing series of portrait paintings of outstanding women who have made an impression with their tenacious resolve to succeed in their pursuit of justice. I chose Ruth Bader Ginsburg, the second female justice of the US Supreme Court, for her lifelong support of gender equality and equal rights coupled with her bravery in speaking out when fearing the country is in danger," says Hay. Hay was also recently featured in "Queer and Now" at theTate of London.
MILLER GALLERY
149 1⁄2 East Bay St, Charleston
February 23–April 3
millergallerychs.com
MEET THE ARTIST
Opening Reception, February 23, 6-8pm
---
---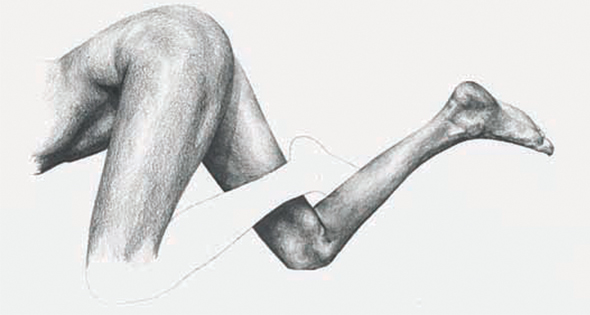 Breaking In
How A New Generation Of Artists Are Calling Charleston Home
---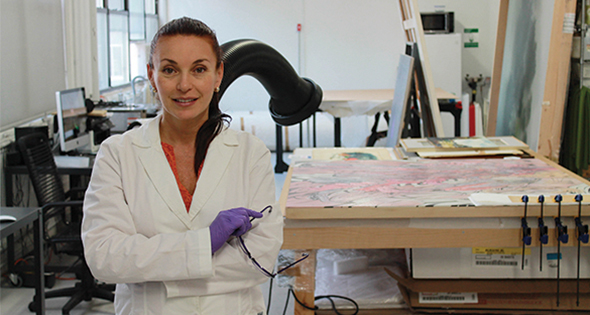 The Secret Lives Of Paintings
An Interview With Gloria Velandia Ludmer
---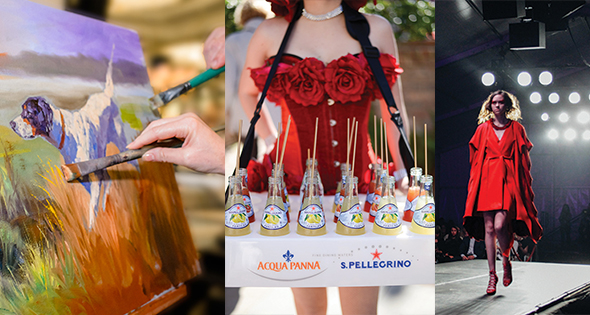 A Festival Junkie's Guide
SEWE, Wine + Food, Fashion Week
---

Posted in Mixed Media on February 5, 2018 (Winter 2018) by Matt Mill.