The Secret Lives of Paintings
AN INTERVIEW WITH GLORIA VELANDIA LUDMER, CHIEF CONSERVATOR AT GV ART CONSERVATION, NYC, AND AIG CONSULTANT
by Michele Seekings, SPIRE Art Services
With LED light in hand, conservator Gloria Velandia Ludmer explains, "Each painting has a story."
Ludmer, an internationally renowned art conservator, recently led an educational gallery tour called "Beyond the Naked Eye" at the Gibbes Museum of Art, where she exposed the secret lives of paintings by shining a super high-tech UV blacklight on an artwork's surface.
A blacklight refracts light back to our eyes differently, showing any discrepancies on the surface of a piece of art, which indicates any conservation and restoration work done on a painting or sculpture. Ludmer explains she is looking for abnormalities on the paint layer or topography as well as texture inconsistencies picked up by the blacklight. These inconsistencies indicate repairs, painting touchups, or any other work that has been performed on a piece that is undetectable to the naked eye.
Over the life of a painting, some pieces sustain damage and require conservation and repair for their preservation. Damage can happen in multiple ways, either environmentally or unintentionally by people, and sometimes paintings can have layers and layers of restoration.
ASK THE EXPERT
I sat down with Ludmer to talk about the importance of conservation and what collectors should know.
WHAT IS YOUR GOAL REGARDING CONSERVATION?
To maintain the ethics and codes of standards of conservation while following proper protocols. Also, to respect without taking away from the artist's intentions. For example, materials commonly used in conservation should be materials that have "reversibility" for the part being restored so that it can be easily taken away without damaging the piece. This would include utilizing organic pigments when possible, along with water-based materials like watercolors or gouache.
WHEN A WORK OF ART IS TREATED BY A CONSERVATOR, DOES IT DIMINISH ITS VALUE?
It could, but it depends on the painting. For example, the Mona Lisa by Leonardo DaVinci has received numerous restorations. DaVinci used materials that easily degraded, so in this instance, as many others, conservation adds value.
IN CONSERVATION, HOW FAR IT TOO FAR?
You can run the risk of decreasing the value of a piece of art if the conservator is heavy-handed, or, oftentimes, the piece of art has seen the hand of more than one conservator in its lifetime—or the restoration work was not done by a highly trained conservator. Keep in mind, an artist is not a conservator. Conservation is different than painting.
WHAT ABOUT FOR THE COLLECTOR WHO MAY NOT HAVE A MONA LISA?
Art requires maintenance just like your car. Every collector can benefit from preventative conservation to extend the longevity of a collection. Cleaning is conservation. It's important for art to be surface cleaned of household grime, but don't do it yourself. Have a qualified conservator do this. As for general housekeeping, train individuals on which objects can be cleaned while others are best left to the professionals. Sometimes people have the best intentions but may use improper materials and could damage a work of art.
BESIDES CLEANING, ANY ADVICE ABOUT ART PLACEMENT?
The art should be placed in the proper environment, keeping in mind environmental controls and protection from damaging heat or light. Ensure it's safe to have the art in an environment you want. For instance, is that outdoor sculpture intended for a warm coastal environment? From the moment a collector acquires a piece, the collector needs to understand the materials of what they buy and how those materials will behave. I've seen so many times insurance repercussions for collectors NOT being in the know.
WHAT ELSE IS IMPORTANT WHEN LOOKING AT A PIECE OF ART FROM A CONSERVATION STANDPOINT?
It's just as important to look at the back of the piece as looking at the front. The verso of a painting or underneath a sculpture can help give a lot of history along with the conservation state of that work. The hanging mechanism on a painting can tell you a lot, along with the condition on the back. For example, has this pieces of art been in place for 20 years without being touched? Are there spider webs on the back? Adhesive on the verso of a canvas could seep through and change the topography of the painting.
ANY OTHER ADVICE FOR COLLECTORS?
Collectors should maintain an archival documentation with photographs of their collection. Take a photo at the time of acquisition to note the condition of the pieces and to monitor the colors of the piece over time. Everyone remembers colors differently—the blue may not look as blue in 10 years. Collectors should have a walkthrough with a qualified conservator to help know the do's and don'ts of preventative conservation and to have an updated condition report on their pieces of their collection at a minimum of every five years.
To learn more about Gloria and her conservation work, visit her website gvartconservation.com
---
---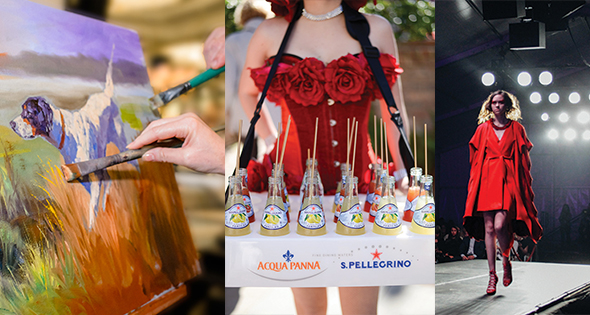 A Festival Junkie's Guide
SEWE, Wine + Food, Fashion Week
---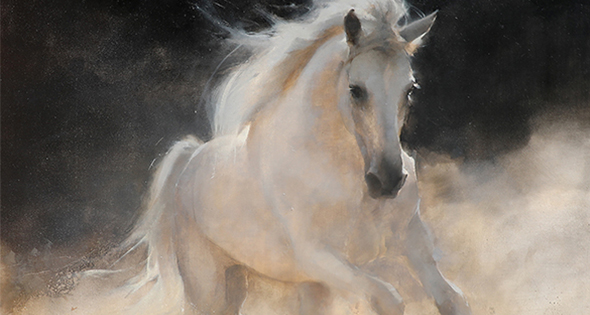 Art Preview
5 SEWE Artists To Look Out For This Year
---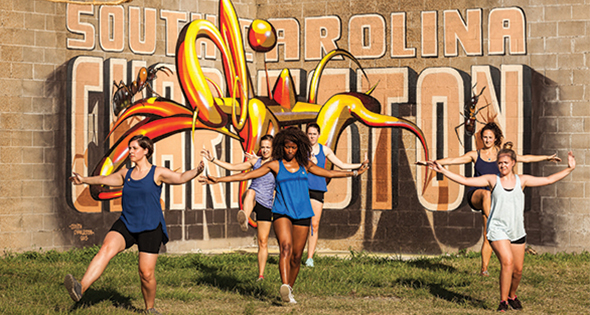 AWAKENING
Using Art To Change A Community
---

Posted in Visual on February 5, 2018 (Winter 2018) by Matt Mill.