Collectors Sam & Susan Altman
THE HOME OF AN ARTIST WITH NO RULES
by Katie Kerns Geer | photography by Karson Photography
"Keep your eyes wide open…and, remember, there are no rules."
Susan Altman has been reminding herself of these two philosophies ever since she started painting again, after a 25-year pause. And though she says they are guidelines that she taps into when she's creating art, take one look around her Mt. Pleasant home, and it's clear that she also calls upon them when collecting art.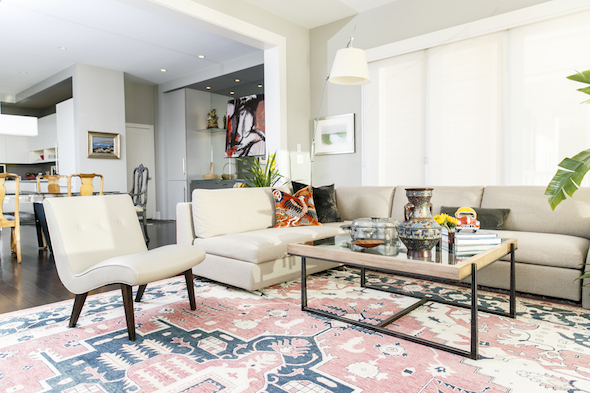 REMEMBER: THERE ARE NO RULES
Actually, Susan doesn't like to use the word "collector" when talking about her…well, art collection.
"I'm just an appreciator," she says. "I bring it home because I have to have it. I love being surrounded by artists' expressions."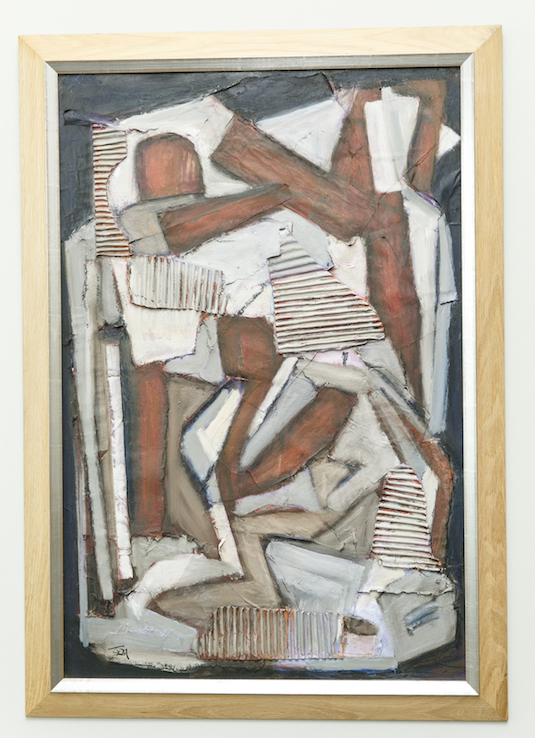 Indeed, Susan's home is colored by many different artists' expressions. These include several works by one of Charleston's most influential artists and Susan's one-time instructor, William Halsey; a pastel landscape by the esteemed Wolf Kahn; a spirited still life by J. Fin, who happens to be Picasso's nephew; paintings of Maine by various artists such as Bogomir Bogdanovic and Emil Holzhauer; sculptures, pottery, woven baskets, century-old African hats, voodoo dolls, and — more recently — her own paintings.
"Artists communicate what we all see through their personal lens," Susan says. "When I see another visual artist's perception expressed, I find it so interesting. It opens my mind to see things differently."
Take for example the abstract painting of a woman that hangs between the dining and living rooms. Painted in 1937 by a factory worker who supposedly never "made it" as an artist, Susan points and asks, "Isn't it incredible that this is how the artist saw faces? Only an artist sees like that." Susan and her husband, Sam, happened upon the work during a recent visit to Memphis, where the couple was in town following their other passion, College of Charleston basketball.
Susan and Sam started surrounding themselves with art decades ago. "Art books, paintings, pottery — art has always been a big part of our life," she says. And although it was Susan's own immersion with painting back when she was studying at the College of Charleston that likely intensified the couple's enthusiasm for having art in the home, she gives Sam credit for discovering many of their pieces.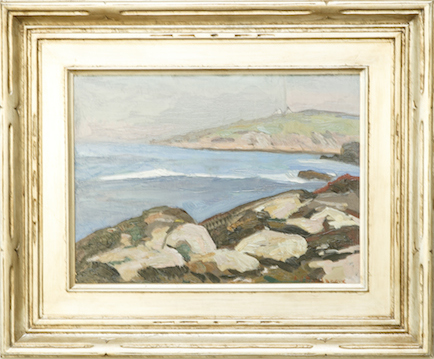 "Sam has an incredible eye," she says. "He's always spotting things I don't even notice."
On the opposite side of the dining room are three small paintings by three different artists, unique in their style but all of one similar scene — a scene that depicts Maine's Monhegan and Manana Islands. A sort of refuge for artists, these islands serve as a common muse. Susan and Sam purchased the paintings in Maine but, at the time, had yet to travel to the islands depicted in the works. The artwork must have sounded a siren song: Today, the couple travels to Monhegan every year.
When it comes to purchasing art, Susan and Sam have no methods, rituals, or rules; they simply keep their eyes open. If they fall in love with a piece, if it tells them a story, or if they can't live without it, they bring it home.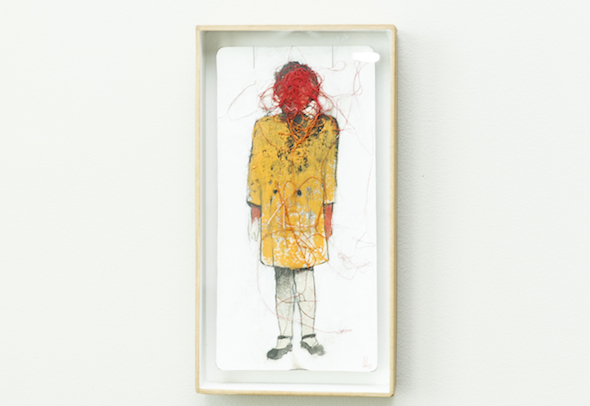 Hanging in the hallway outside of the master bedroom is a sculpture made of bedsprings, sticks of bamboo, and Venetian blind slats splattered with paint. I ask her if she still loves it as much as she did when she purchased it 40 years ago, and she looks at me as if I asked her whether she still loves her child, even though he's 40 years old. "If you buy art you love, you're still going to love it 40 years later," she says. "Love, love, love! I love it all! I couldn't live without art."
SPLASHES OF HALSEY
When you first enter the Altmans' home, you can't help but notice a painting of an old, ramshackle hut that's bright and energetic; it's as if the painting is dancing. The artist is William Halsey.
A hero of the Southern modernist movement, Halsey is best known for his abstract expressionist style. After studying and making a name for himself in Boston — as well as a couple of years spent traveling, drawing, and painting in Mexico — Halsey returned to Charleston in 1945 and eventually helped establish the art program at the College of Charleston, where he taught and acted as artist in residence for 20 years. Today, the College of Charleston's Halsey Institute of Contemporary Art is named in his honor. And it was here that Halsey became instructor and "distinct mentor" to Susan, some 40 years ago.
In addition to the painting in the foyer, the Altmans have an abstracted Halsey sculpture (his self-portrait) and several other works by the artist. And it doesn't stop with Halsey; they also have a monotype by his wife, Corrie McCallum, hanging on the third floor.
They also own every art book ever published about Halsey. Susan flips through one featuring sketches by Halsey and McCallum during their travels as a sort of travel journal. "These books are priceless to me," she says. "They keep him alive."
LOVING ART, CREATING ART
When Susan studied art at the College of Charleston all those years ago, she painted with other notable artists such as Michael Tyzack and Barbara Duval. But Halsey left the biggest impression."He was expressive, intuitive, encouraging. He encouraged us to paint big and to use big instruments — and not necessarily just paintbrushes."
She adds, "He would tell me — and everyone he taught — 'I want you to have fun when you're painting.'"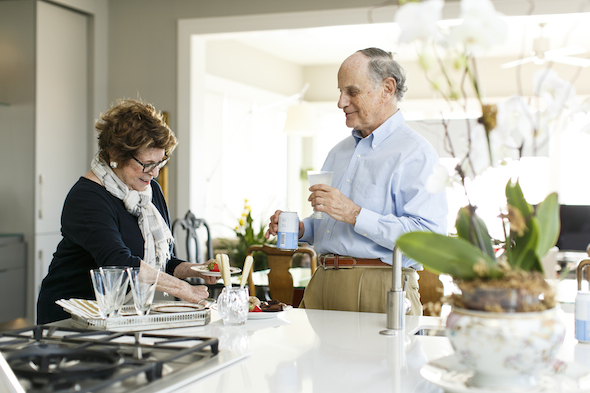 Susan eventually stopped painting to focus on her career as a real estate agent and for 25 years found other ways to be creative, such as cooking, flower arranging, and photography — creative avenues that didn't require her to "face a blank canvas."
For Susan, returning to painting meant confronting a fear of failure. But five years ago, with the help of Sam's persistent nudging and, of course, the ingrained lessons of her former instructor, she began painting again. She felt Halsey's presence – "I still hear his voice every time I step up to the easel. He gives me confidence and reduces my fear."
She was reminded to reject regimen. "Halsey gives me freedom," she says. "It's not like you are breaking rules, because there are no rules." She laughs, "I do enjoy breaking rules, though."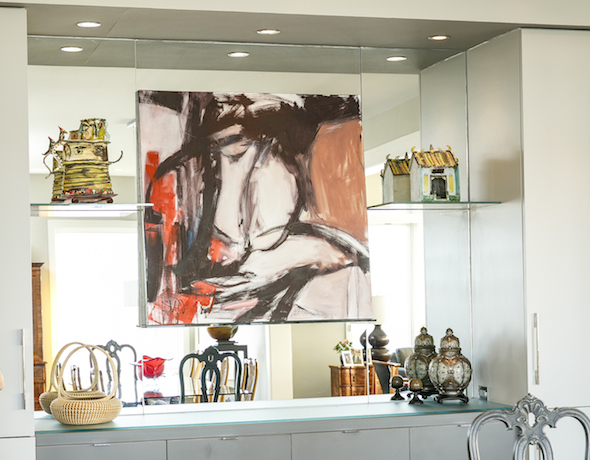 Now Susan frequently travels to the Art Students League of New York, where she paints and practices with instructors such as abstract artist Frank O'Cain, and she has recommenced art classes at the College of Charleston, studying under Cliff Peacock and Barbara Duval. In March, a number of Susan's abstract works were exhibited at the Meyer Vogl Gallery here in Charleston, during a group abstract show entitled Raw.
Susan's return to painting means that a number of her own works now hang in the Altmans' home. Many are abstract paintings and collages that reveal a fascination with texture, lines, and what she refers to as her "marks."
"The most important thing to me are the marks [or lines]," she says. "Marks excite me. They add variation and juxtaposition. The marks I make are the vocabulary of my story. They are my personal signature."
Susan also paints portraits of people, although that same fascination with lines and texture can be found here, too. She points to a portrait of the artist John Marin, which hangs in the stairwell. "Doesn't his face look like craggy rocks, like the rocks of Maine? I had to paint him."
She adds about her work, "I don't want viewers to be lulled into knowing what comes next," she says. "I love energy and movement and lines."
This obsession with marks and lines is not only apparent in Susan's work, but also in her pieces created by other artists. Sweetgrass baskets by Elizabeth Mazyck feature a hypnotizing pattern; pieces of pottery boast repeated crooked lines.
"I love lines that are expected but uncontrolled," Susan says. Crooked lines are far more interesting.
Crooked lines have no rules.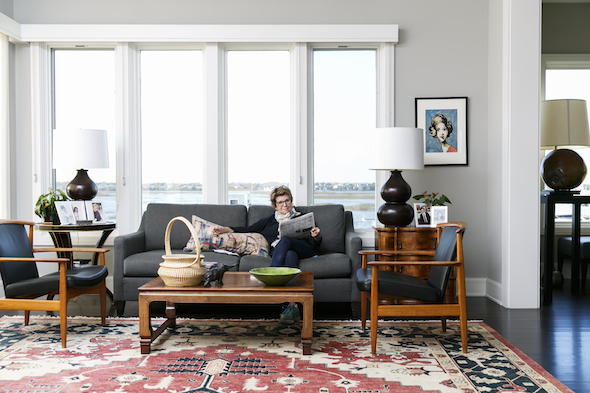 ---
SURROUNDING YOURSELF WITH ART YOU LOVE: A HOW-TO
1. Become an art history buff. The different ways in which artists express themselves are endless. Susan suggests familiarizing yourself with art history and exposing yourself to as many art forms as possible — this will give you a background to help you determine which styles and mediums you love.
2. Collect art books. Buying art books not only helps you brush up on your art history acumen, it's also a (budget-friendly) way to surround yourself with art. You can easily spend hours getting lost in an art book.
3. Keep your eyes open. Oftentimes, the perfect piece presents itself when you least expect it (like, for example, when you're visiting Memphis for a College of Charleston basketball game).
4. Buy what you love. "Purchase, display, and enjoy what you love the most," Susan says.
5. Don't be in a hurry. The art in the Altman's home is a mix of new and old, collected over nearly 40 years.
6. And "don't give a $*!# what others think!" The only person who has to love the art you buy? You.
Stay Connected to More Collectors: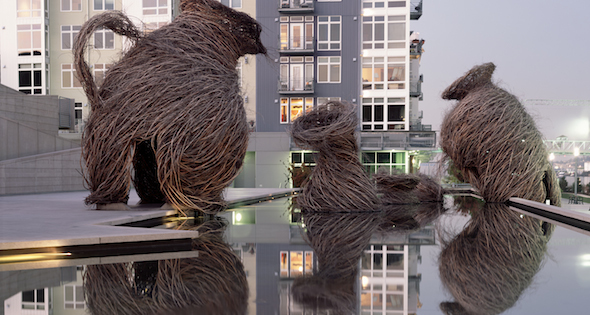 Visiting Artist Series: Making Room for the Artists
At the Gibbes Museum of Art
---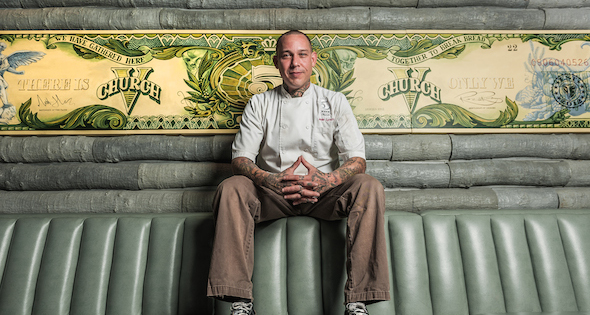 5Church: A Tale of Three Cities
Combining Visual and Culinary Arts
---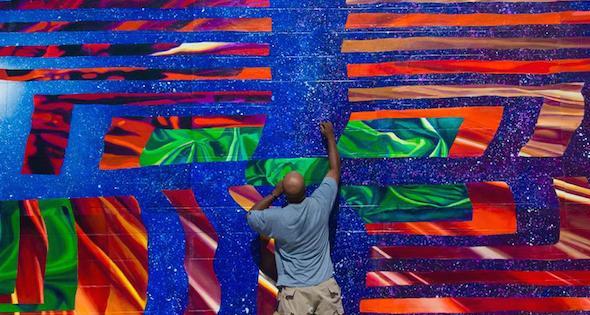 ArtFields: The Small Town Catching the Art World's Attention
Spring Arts Festival Guide
---

Posted in Visual on April 12, 2017 (Spring 2017) by Matt Mill.