Townsend Davidson
UNEXPECTED RELATIONSHIPS
Townsend Davidson spent a lot of time in the woods near his home in Virginia when he was young.
"Being alone in that open space was humbling. I felt small and isolated, but not in a negative way."
This relationship with nature is evident in his paintings that play with scale so that subjects are diminished by the expansive sky. Unexpected relationships are created between strange objects to create a curious and humorous tale. Davidson says placing objects that don't belong together is part of the fun. In Airmail, a small bird at the bottom of the canvas carries a mailbox with it's feet, and in Gentle Cycle a sock dangles from a clothesline above a washing machine that sits on the grassy edge of the marsh. "I want to make paintings that I want to see."
Davidson studied art the College of Charleston and works out of a studio in his downtown home. The ideas begin in a journal that he carries everywhere, and are often inspired by books that he's read or something he's seen on the news. Research and drawings come next and then Davidson chooses an anchor for the composition. Supercritical Flow was his response from reading The Diary of Anne Frank.
"I was thinking about war and terrorism and how it pervades our lives yet we are so disconnected." These ideas were the springboard for this painting, but the composition and arrangement of the subjects that stretch to the outer edges of the canvas make the work distinct. Davidson says the bombs that go nowhere, the architectural background, and the stegosaurus up in a cloud all play on time and technology.
These hidden stories add another dimension to Davidson's work and are influenced by the still life works of early American painters, the attention to detail and irregular patterns found within Medieval manuscripts, and
the work of Dutch painter Hieronymus Bosch (1450-1560). Davidson laughs and says, "I don't know how it happened, but Bosch has weaseled his way into my world." He attempts to bring all of these influences to bear in his subjects that interact simultaneously in opposing ways. In Sol Y Sombra the matador, placed above a larger than life geranium, is the anchor of the painting. There is a satellite the size of a small toy and a pale pink glob of internal organs that hangs above a blackboard covered in some sort of mathematical equation. Hemingway's Death in the Afternoon was the inspiration for this work. "I've never been to a bullfight, but I imagine the space of the arena as full of sun and shadow. The real subject is a reenactment of life and a dance with death."
To stand in front of Davidson's narrative paintings is to feel like a small child, alone in the middle of the woods, humbled and curious. The stories behind his paintings are not crucial to the viewer's experience and in fact, he prefers for viewers to find their own solitude within the work.
---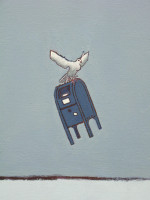 Townsend Davidson
On view April 24 – May 2, 2016
ArtFields | Lake City, SC
townsenddavidson.com

Collector's Feature
The Home of Janet Porcher Gregg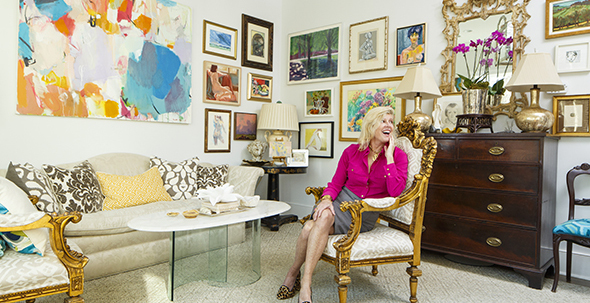 ---
Visual Spotlight
Overhauled Gibbes Museum to Reopen May 28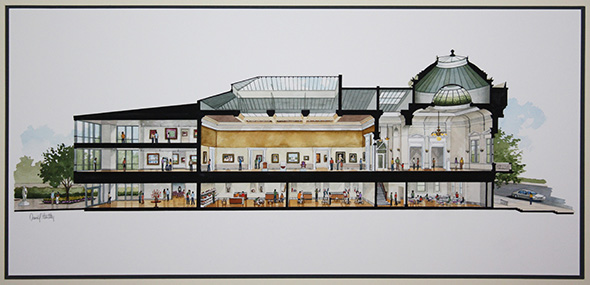 ---
Spring Festival Guide
Artfields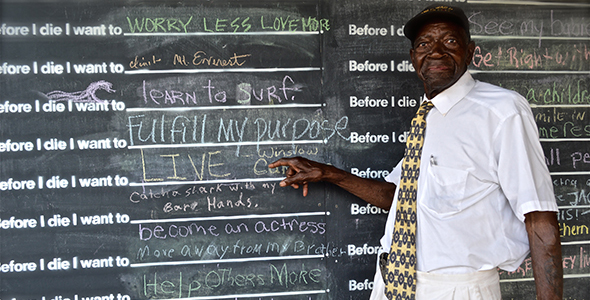 ---
Stay Connected:

Posted in Visual on April 20, 2016 (Spring 2016) by Matt Mill.