Workstead
DEFINING THE SOUTHERN MODERNIST IDEA
by Matt Dobie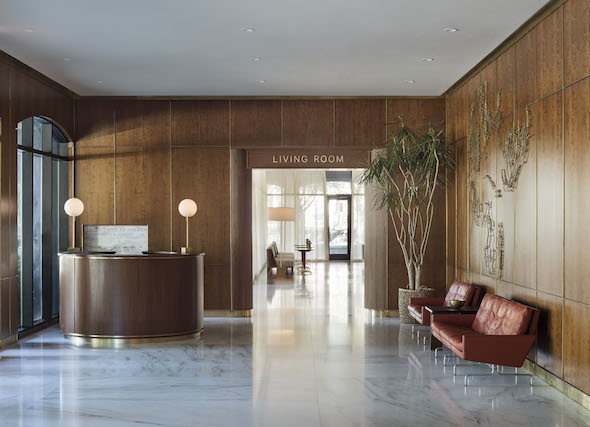 You've seen the bumper sticker: Gut Fish, Not Houses. Well, with Charleston's booming housing market in recent years, not everyone follows this adage.
Then there's the architecture and design studio Workstead, who believes maintaining the historical integrity of a building is paramount. "We talk a lot about the sense of continuum," says Workstead co-founder Robert Highsmith, "Being a good steward of the space and not just gutting everything. Trying to have a more sensitive approach."
Highsmith founded Workstead with his wife Stefanie Brechbuehler in New York City in 2009. They started out doing mostly residential work before securing their first large-scale commercial job remodeling the lobby and rooftop bar of the Wythe Hotel in Brooklyn. They've since designed a remarkable range of buildings. "We often say we don't design the same type of space twice," says Highsmith.
There's certainly evidence to back that up. They've designed a salon in Tulsa, a bakery in Tribeca, and numerous apartments, lofts, restaurants, and hotels. Each new building means another chance to flex that creative muscle. "The interior should reflect how different those given envelopes are," says Brechbuehler. "And we try so hard to restore the historic elements and then put in our own layers."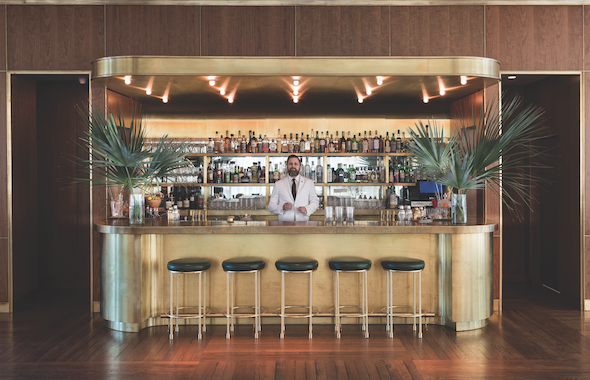 Locally, they're best known for designing The Dewberry, the recently opened 5-star hotel located at 334 Meeting Street. The historic lobby and Living Room conjure up elements of midcentury design. "It's not just because we're being midcentury pushers," says Brechbuehler. "It's because this building is from that era, and that's really what fits into that building. It's very contextually appropriate. But mixed into that, we also want it to be what we call Southern Modern, where it's something that's a little bit new, definitely through our own lens. It's maybe slightly cleaner lines, maybe slightly simplified, or it's our own version of something we've seen in history."
Highsmith and Brechbuehler made the move to Charleston about a year and a half ago, setting up a second location for Workstead in the Holy City while their partner, Ryan Mahoney, manages the business back in the Big Apple.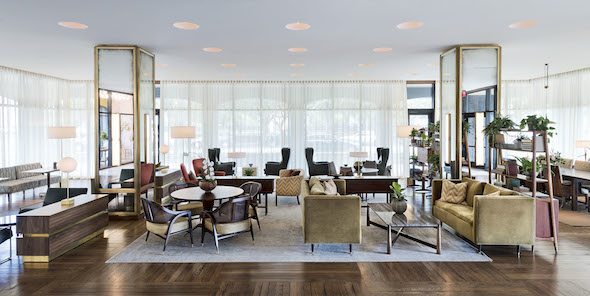 Highsmith, a North Carolina native, received his undergrad from Furman University in Greenville, SC, so he was already somewhat familiar with the region. But a family gathering in 2014 in Charleston sparked a yearlong love affair with the city. "At the end of that year we looked at each other and we were like, 'We went to Charleston like eleven times in the last year. This is not normal,'" laughs Highsmith.
After that realization, the big move was forthcoming, and with it, a new world of clientele. Says Highsmith, "It's been a really fascinating challenge for us to have developed our design chops in the Northeast and then to come here and try to figure out how our slightly more modern approach fits within the landscape of pretty traditional southern design."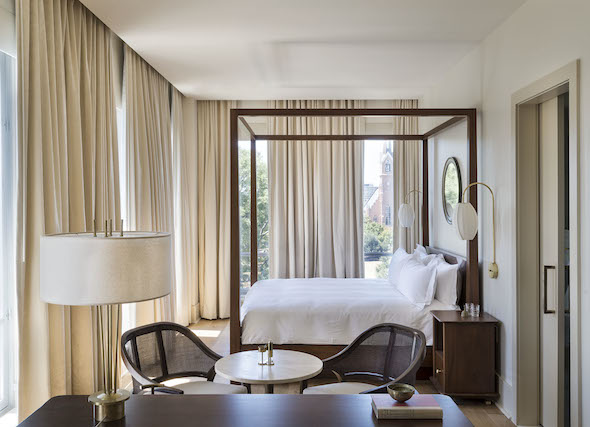 One of their current local projects is the Workstead House, a 5,600 square foot row house on Smith Street. The fire-damaged interior left only the studs unharmed. "This is the first time we're doing it on a massive, renovation scale and then furnishing it," says Brechbuehler.
Another first: the client is Workstead itself. "This is just really a special moment to be able to say, 'we are the client,'" says Brechbuehler. "What do we want this to look like? What furniture fits that look that we're going for? What art, what objects, and how can we complete this sort of exploration of the Southern Modernist idea?"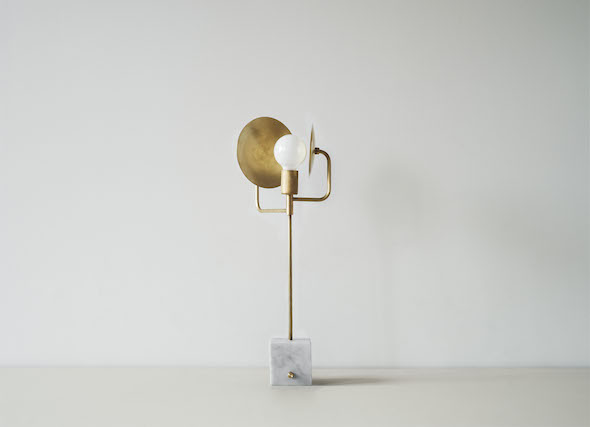 Essentially it will serve as a show house for Workstead, including the carriage house in the back boasting a completely different aesthetic. "It'll maybe show people in Charleston what we're capable of," says Brechbuehler. "Because I think there are a lot of buildings here that need this careful touch and love, and hopefully we can do some more work once [people see] a good example of what we're all about."
They're planning a grand opening for the Workstead House this summer. Stay posted.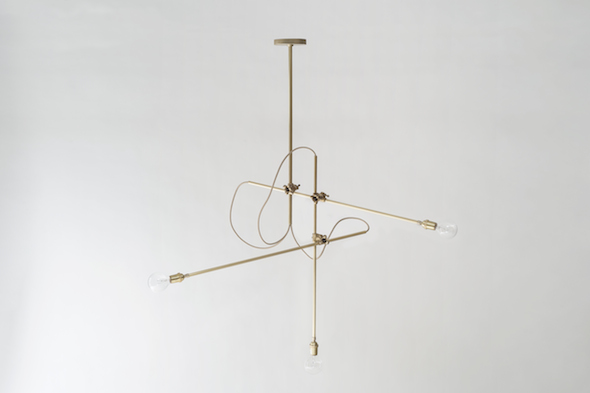 WORKSTEAD
The Workstead House
103 Bull Street, Charleston
workstead.com | @workstead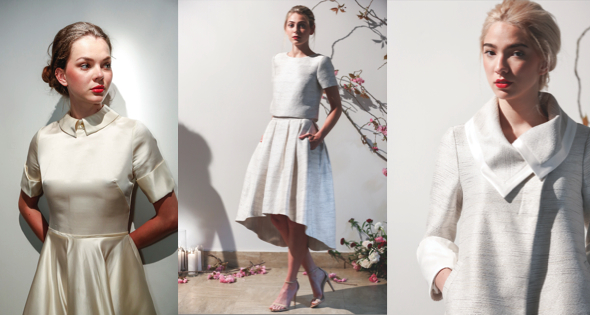 Designer Danielle Mason Hosker
Bringing Her Background in the Arts to the Creation of Her Designs
---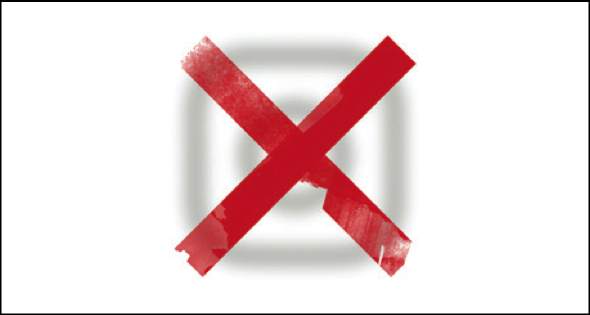 Is Your Instagram Reach Down? You Could be ShowdowBanned
Tools & Resources
---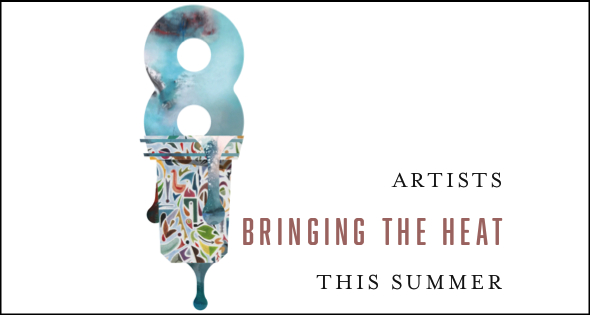 8 Artists Bringing the Heat This Summer
Visual Arts
---

SaveSave
SaveSave
SaveSave
SaveSaveSaveSave
Posted in Mixed Media on July 18, 2017 (Summer 2017) by Matt Mill.