8 Artists Bringing The Heat This Summer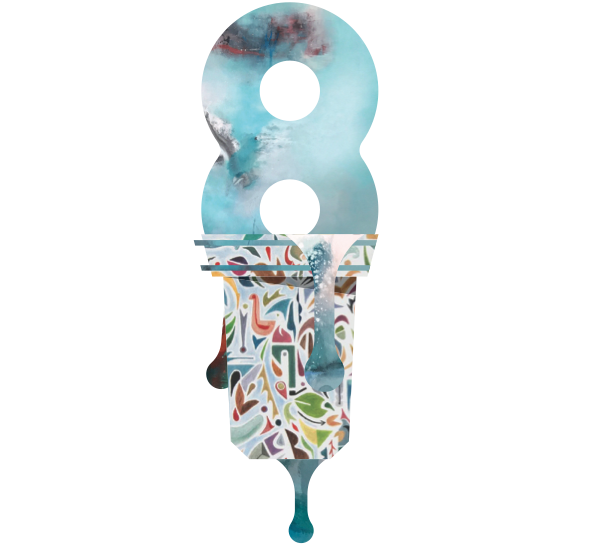 by Sarah Miller
---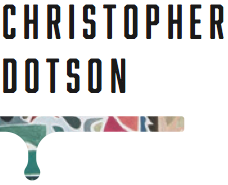 One summer Chris Dotson went night diving in the Virgin Islands. "I felt like I was on another planet. I'll never forget that feeling."
His love for nature and the unknown began at a young age. "I started drawing to understand nature, so it's kind of a personal language," he says. The adventures of Jacques Cousteau and tales of the Inca, Aztec, Maya, and ancient Egyptians transfixed him as a child. "They all seemed to be able to interpret the magic of nature in their own way."
As an artist, Dotson focuses on the journey more so than the end result. "My work comes from how I see and interpret nature, so it's continual and evolving." He recently completed an entire series of paintings that originated from a series of doodles. His doodles morph into organic shapes that begin to take form as a pattern, and the patterns eventually evolved into the basis of each painting created.
Dotson looks to expand his portfolio to include a third dimension, bringing wall sculpture and three-dimensional creations to his July exhibit at the North Charleston City Gallery. Using resin, metal, and concrete, he has begun a series of organic objects to complement his patterns and color schemes.

NORTH CHARLESTON CITY GALLERY
Supernatural | On View until July 31
---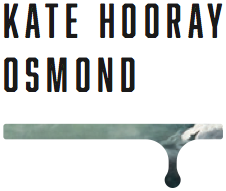 Summer holds a special place in the heart of Kate Hooray Osmond.
"I grew up on the water, and in the summer we kids had nothing but time to explore. There is a shift that takes place once you're on the water or in it. Your senses sharpen, and your breath levels off. Time stands still. We humans were meant to be near water," says Osmond.
Her paintings are, in a way, a portrait of her tonic. We see her love of the water in nearly all her work. She captures these aerial views from flying over the country in helicopters. Creeks, rivers, oceans – all of it seems to have a magnetic force on Osmond. "I've flown over the Mississippi, California, Lowcountry. I'm there with that image when it happens, and I capture it. I'm aware of the solitude and self-awareness in those moments, and I try to translate that subtly in my paintings."
"I love the vibrance of everything in the summer," she says. "The colors are bright and contrasted. Parts of the day that weren't available during the winter come alive. I take walks in the morning before my family wakes up, and I see the earth in a shade that isn't echoed again until the next morning – purple and green before it all disappears in the fall."

MILLER GALLERY
149 1⁄2 East Bay St, Charleston
---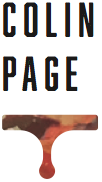 Colin Page makes the most of summer. His works are vibrant and relatable. If you've lived along the coast during any point in your life, Page's paintings make you say,"Oh, I remember that!"
"I usually choose to paint a scene because of a sense of light or a color relationship that I'm drawn to," Page explains. "Outrigger Repair was a scene I stumbled onto while exploring a boat yard. There was lovely light that day. I love to spend time studying the colors on location and trying to recreate the vibration of light in nature. I also get to be a part of the environment for a while. [That day] I met some of the guys who work in the yard and spent some time chatting with the owner of the boat.These were generous and interesting people who I never would have met without spending a quiet day working on that painting."
One experience in particular has catalyzed inspiration for many of Page's paintings. "I went boating with my kids out to an island where we spent the day exploring and collecting the island treasures of lobster claws, sea shells, beach glass, and crabs," he recalls. "My girls are 3 and 5 years old, so this quiet little island was full of discovery and joy. I was so happy to see the wonder in their faces as we explored. That wonder is what I want to capture in my paintings. Being with the kids reminds me how exciting and beautiful our world is. I try to keep that in mind while I work."


ANGLIN SMITH FINE ART
9 Queen Street, Charleston
---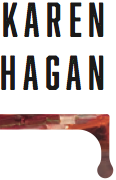 If it's summer, you'll find Karen Hagan strolling down King Street in her big straw hat looking for her next muse.
"Literally there's a painting waiting around every corner here in Charleston," says Hagan. "In the alleyways, the courtyards, the gardens, and the streets. Usually, I see those opportunities early in the morning or just before sunset when the shadows are the longest."
The light sings to Hagan, pulling her in until she's able to capture the moment. "That stream of light going up the wall in The Hidden Art Courtyard at 177 King was what caught my eye and inspired me to do that painting."
As an artist and gallery owner, Hagan is able to mesh both of her callings into one lovely life. "I love being a part of the artist 'tribe' here. When I think of the great art galleries and artists working here – I see them almost like one big loosely woven colorful tapestry."


HAGAN FINE ART
177 King Street, Charleston
---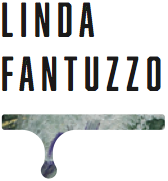 An accomplished artist and traveler, Linda Fantuzzo takes the "off-season" to jet set to the lands of the masters.
One particular trip sticks out in her mind. "I loved my stay with other artists at Villa le Rêve in France," she says. "This is the house and studio where Matisse lived while he designed murals for Chapelle du Rosaire deVence. We each had a studio that showcased the familiar French doors seen in many of Matisse's works." Fantuzzo carried her equipment from location to location, discovering new perspectives to add to her repertoire. In France, she was able to take in the views that Van Gogh and Matisse learned to master, and she will forever have that in her pocket to refer back to.
Experiences like this have created a mental Rolodex of serene images which Fantuzzo sources from when she's not painting outdoors."Occasionally I use photographs for perspective," she explains. "But if I were to show you the photos I had used, you would see very little resemblance. I don't see the need to render the image exactly."
Even after all her travels, Fantuzzo says the Lowcountry is still one of her favorite subjects.

ANN LONG FINE ART
54 Broad St, Charleston
---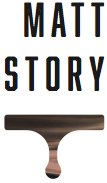 Matt Story paints the perfect summer memory. His signature subject of beauty floating in an endless blue transcends its literal interpretation and flows into a deeper, more personal matter.
"Water is an amazing metaphor for the deeper self," says Story. "When I paint a woman suspended under water, I see her as gliding through her own self- awareness. Her movement is a journey through her own life, her self. Many of my images depict the body of water fading off behind and below the figure into a gradating darkness, into 'the abyss.' Surely the depth or bottom of it is death. But she floats always peacefully toward the surface, toward the light and the air—not unaware of, or ignoring, the dark, but enjoying the buoyancy of her life despite it. Each 'diving down' is a foray into the deeper self, with its risks and fears, and each emergence is a re-birth, a cleansing, a baptism."
Story's swimming women are always sourced from a compilation of images. Professional models, friends, and loved ones willing to tolerate his directions in the pool will eventually make it to his canvases. "I spend a great deal of time manipulating the imagery in both the digital format, such as in Photoshop, or by hand, sketching and experimenting with color. I spend far more time developing a concept and imagery than I do rendering it as a final painting," he says.
When it comes down to it, tranquility in the element is Story's motivation. "I love everything about floating in a clear body of water under the bright sunlight: the physical and visual sensations are endlessly fascinating, calming, joyous, and even profound."

ROBERT LANGE STUDIOS
2 Queen St, Charleston
---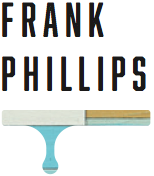 As a professor and artist, Frank Phillips injects playfulness, history, and academia into his abstracts.
"I don't think that anyone could specifically point to anything in my work that would say, 'I see your youth there,' but the reality is that I still create with a similar approach of curiosity and wonder as I did when I was a kid," says Phillips. "I want to produce things that excite me in the same way as when I was making cartoons 'way back then.' My studio work is about discovery through 'serious play,' so, in that way, it's akin to the feeling of freedom I had riding a bike in the summertime."
Phillips starts all of his paintings essentially the same way. "I make some marks on a blank space, and then I react to it," he says. "If I like the decisions, I move it forward. If I don't, I'll correct them." His process of painting incorporates layers of pencil, charcoal, and paint that is continually applied, removed, then applied again. It's is a prime example of refined simplicity – we often hear "less is more," and too much on the surface of one of his paintings will oftentimes result in an overhaul. "All of these shifts leave a history on the plane, even if it's almost totally obscured. The work has a patina of time, which, by its end, is no longer a detached thing but a presence with which I've spent many hours."


THE GEORGE GALLERY
50 Bogard St, Charleston
---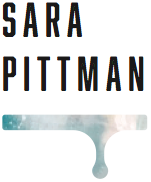 Rarely does Sara Pittman have an "aha!" moment. It all just seems to fall in place for this newcomer – who could probably teach us all a lesson in good karma.
Less than a year ago, Pittman moved to Charleston and took up residence in Redux Contemporary Art Center. Two months later she scored representation at Mitchell Hill in Charleston – and then Matthew Rachman Gallery and Kevin Reilly Collection in Chicago.
As a quickly emerging artist, Pittman's palette stays busy throughout the year, but it's during the summer when she hits the road in search of sources of energy and happiness."My friends call me a road junkie," she says. "I practically live in my car going one place to the next. My family and I spend a lot of time on the panhandle of Florida in a slice of heaven known as 30-A." For Pittman, summers are for traveling.
She spent her childhood summers on a lake outside of New York City called Green Pond, a place where her Norwegian great-grandparents vacationed after immigrating through Ellis Island. On the lake is a dock where Pittman visits some of her most cherished memories.These memories are often reflected in the pools of blue we see in her abstracted paintings.
"I try to think as little as possible when I'm creating," she explains. "Instead, I allow my subconscious to guide my work. It's fascinating how an intuitive process can reveal so many emotions. I begin to work, and the painting begins to reveal as much to me as I have to it. I love [non-subjective] work because every piece has its own original process; no two are ever the same."

MITCHELL HILL
438 King St, Charleston

So You Bought a Piece of Art…Now What?
5 Tips From Collector Michele Seekings
---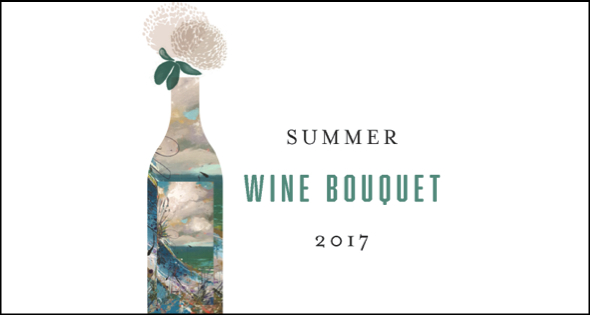 Charleston Gallery Association Summer Wine Bouquet
A Culinary and Visual Arts Mashup
---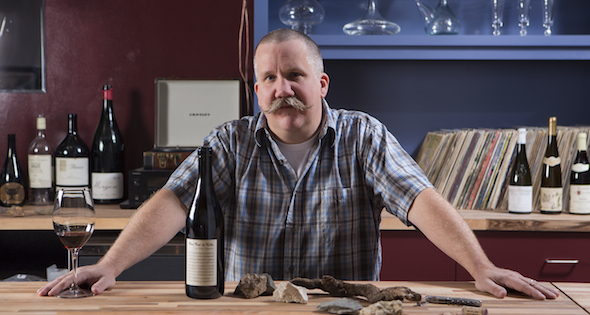 Sommelier Matt Tunstall of Stems & Skins
Making Wine With No Rules
---

SaveSaveSaveSaveSaveSave
SaveSave
SaveSave
SaveSaveSaveSave
Posted in Visual on July 18, 2017 (Summer 2017) by Matt Mill.