Spoleto Festival USA
Charleston, SC | May 27 – June 12, 2016
To say that Spoleto is a magical time of year would be an understatement.
Forty years of this incredible festival calls for a bigger fête than ever. It's our unofficial transition from spring to "Summertime," and we know this will be the most significant festival yet for so many reasons.
PORGY AND BESS The George Gershwin, Ira Gershwin, and DuBose and Dorothy Heyward opera, based on Heyward's story Porgy, is the grounding work of the season. In light of last June's tragedy at Mother Emanuel AME, the timing and placement of this production is even more poignant. The last time Porgy and Bess was performed in Charleston was 1970, with special permission from the Gershwin estate, at the then-new Gaillard Auditorium during the city's tricentennial celebration. It was one of the first performances for a desegregated audience in Charleston.
"When you're doing Porgy in Charleston, you've got to do it right. Artistically, it really comes through in the choice of Jonathan Green as the visual designer," says the festival's Director of Marketing and Public Relations Jennifer Scott.
The opera will open on a Charleston you recognize, but as the production winds on, more elements of Gullah and West African culture are introduced to the design. Scott continues, "The ultimate aim is that people will walk out of the production and look at Charleston a little bit differently…that comes from Green growing up in the Gullah culture, you wouldn't get that from anyone else. His involvement has sprinkled this with a stardust that is just quite remarkable."
---
The truest overarching narrative of the festival is its wildly diverse array of performances.
---
THEATRE
IMPORTANCE OF BEING EARNEST by the Gate Theatre will be the funny, lighthearted tone for the festival's theater program.
GOLEM by 1927 "They seem not to be able to do any wrong," Scott says of 1927. If you recall The Animals and Children Took to the Streets in 2012, you'll understand why you should get tickets immediately.
LITTLE MATCH GIRL "It will be a totally immersive experience," says Scott. It is the US premiere of this contemporary German score, but it does not follow the narrative fairy tale you're used to. There will be a wildly gigantic 106-person orchestra. Shadow puppetry by Blind Summit of London will add a fresh element.
LA DOUBLE COQUETTE French visual artist Annette Messager, recipient of the 2005 Golden Lion award at the Venice Biennale, designed the costumes for this "daffy, French Baroque opera," as Scott fondly refers to it. La Double Coquette completes the mix of Spoleto's operas; we are most looking forward to the chamber music being performed on stage.
ADA/AVA is another heavy work by Manual Cinema, making their Spoleto debut. Big things are expected.
In EVERY BRILLIANT THING, a young man attempts to remind his mother why life is worth living. There will be audience participation, but everyone who participates raves about the experience.
A GAMBLER'S GUIDE TO DYING is a young Scottish man's retelling of his grandfather's exploits with the family fortune, betting against his own fateful prognosis.
MUSIC
OLD CROW MEDICINE SHOW If you ask them to play "Wagon Wheel," it's a pretty safe bet that they'll oblige. Opening the night before Spoleto officially kicks off, these Grammy-winning bluegrass gents put on a boot-stomping great time. There's no sitting down in this one.
ASON MORAN FATS WALLER DANCE PARTY is another time you'll be allowed to get up and dance under the oaks of the CisternYard at College of Charleston. Moran wears a giant Fats Waller papier-mâché head while he plays which is something to behold.
GRACE NOTES Visual artist Carrie Mae Weems created this moving work of art in reaction to the Mother Emanuel tragedy, exploring "the role of grace in the pursuit of democracy," through music, song, text, spoken word, and video projection.
CÉCILE MCLORIN SALVANT and RENÉ MARIE return to the CisternYard and the Gaillard, respectively. You only need to refer back to our previous coverage to know how dearly we love both of these gifted musicians and welcome them back to Charleston with wide-open arms.
BANK OF AMERICA CHAMBER MUSIC is another exceptional arm of the festival that we've been missing out on. Director Geoff Nuttall keeps you laughing all the while as remarkable musicians take the stage to perform moving works of art. It was truly one of the best performances we attended last year. Look for the program to be announced in early April.
THE 40TH SEASON CELEBRATION CONCERT will be the ultimate test-drive for the new Gaillard. Former Mayor Joe Riley narrates the performance, with more special guests and details coming.
DANCE
There is a certain Cuban flavor to the music this year, extremely timely and apropos with our renewed relations between America and Cuba.
ARTURO O'FARRILL and the AFRO LATIN JAZZ ORCHESTRA will play the Cistern Yard on opening weekend. BOHEMIAN TRIO performs right on their heels with saxophone, piano, and cello in Simons Center Recital Hall. Cuban choreographer Nilda Guerra brings the history of Cuba to the Gaillard stage through dance in HAVAN RAKATAN on the closing weekend.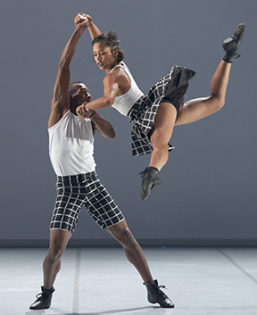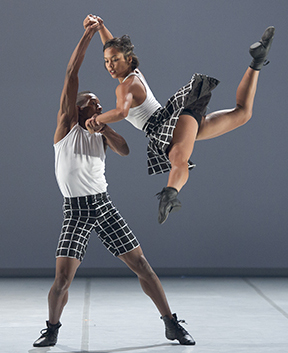 Scott promises this year's dance program contains "top notch choreography all around." AAKASH ODEDRA COMPANY has the great pleasure of performing works by three preeminent choreographers that were created especially for him, alongside one of his own. The BILL T. JONES/ ARNIE ZANE DANCE COMPANY is performing what is billed as one of the classic works of modern dance. Modern dance can be challenging, especially for those rooted in classical ballet—of which there is none this year—but we highly suggest you give it a go. Scott is particularly excited for L.A. DANCE PROJECT's Murder Ballads, in their Spoleto debut. They're a young company, only about 4-years-old, but highly accomplished.
WELLS FARGO FESTIVAL FINALE featuring NATHANIEL RATELIFF & THE NIGHT SWEATS No Spoleto experience is complete without the Festival Finale, music, food, and fireworks at Middleton Place plantation.There will be more live music announced on their website. Don't miss this lovely opportunity to picnic and frolic with family and friends at one of Charleston's most picturesque historic sites.
---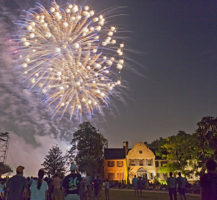 Spoleto Festival USA
May 27 – June 12, 2016 | Charleston, SC
spoletousa.org

Visual Arts Feature
The Rise of the Art Hotel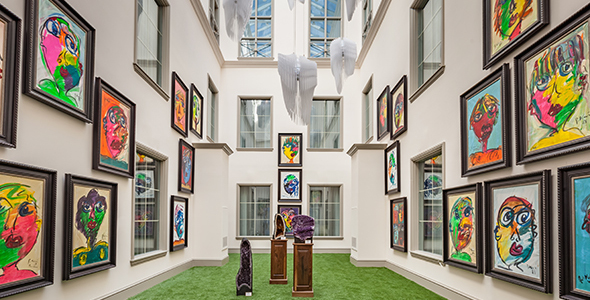 ---
Wearable Arts Feature
A Heart For Global Fashion: The Tide of Social Consciousness is Rising in the Fashion Industry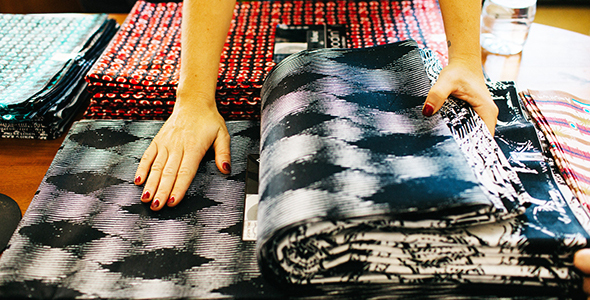 ---
Spring Festival Guide
Your Guide to This Season's Arts Festivals in South Carolina

---
Stay Connected

Posted in Performing on April 20, 2016 (Spring 2016) by Matt Mill.