Tom Stanley
CALM AND CHAOS
by Amy Mercer Stockwell
Tom Stanley draws with paint. His work is graphic and he uses a limited palette of black, white and red, which he calls "the most useful colors."
He builds his own stretchers and often paints in the hallway outside his office/ studio at Winthrop University. Preferring to work on several pieces at once, Stanley paints one panel, takes it down, then moves onto another, and then another. This rotation allows him to be free from formulaic concerns.
He uses a steel pencil to carve, or draw textures onto his canvases. This technique, called "sgraffito," was popular in the Italian Renaissance of the 15th and 16th centuries and refers to the practice of scratching a layer of paint to reveal a contrasting layer beneath.
"I want the work to be architectural, structured and non-structured together; calm and chaos."
Scratching the Surface at the Halsey Institute of Art is a retrospective of Stanley's career and includes over 60 paintings from the past two decades. The first series in the show is titled "Floating" (2004) and is personal, "whether viewers could see it or not." Stanley's grandfather, also named Tom Stanley, died a mysterious death in his early twenties. A 1920 New Orleans Times-Picayune headline read "Young Painter Tom Stanley Drowns." His grandfather was a house painter, not an artist, yet the headline was unnerving for Stanley when he discovered it. The work in this series is controlled and two-dimensional, and reflective of Mardi Gras parades.
The next series, titled "Vessels," (2016) brought Stanley closer to understanding the underlying motivation behind his work. "I began to understand the power and importance between the hands and the eyes, and was thinking a lot more about spontaneity." Circles, triangles, and letters fill the canvas that comes alive and appears 3 dimensional. The universal symbols of houses and boats represent the importance of familiar spaces.
His style is informed by three experiences, the first of which is a mechanical drawing class he took in high school. During this time, he also worked in a machine shop with his father.
"I thought I was going to be an engineer and of course that never happened," he laughs. After seeing a work by South Carolina artist (and former janitor) James Hampton at the Smithsonian in DC, Stanley became interested in self-taught artists. "The Throne of the Third Heaven of the Nations' Millennium General Assembly" by Hampton is a mixed media piece that was created over a period of 14 years. The work is described as embodying "a complex fusion of Christianity and African-American spiritual practices overlaying themes of deliverance and freedom; it is both astonishingly splendid and profoundly humble." After seeing this piece, Stanley wanted to find other undiscovered artists in South Carolina to find out why they did what they did.
"This experience taught me that the importance of making is a basic human response to making sense out of our world, rather than one limited to schooled artists. It gave me the freedom to explore areas beyond those I had been exposed to academically, and I am still working that out."
In Scratching the Surface viewers will see a body of work that spans decades and demonstrates the passion of an artist who loves the process of making art. This spring, he will retire from his position as Chair of the Department of Fine Arts at Winthrop. He will pack up and clear the hallway outside his studio at Winthrop and look for another space to build his stretchers and hang his panels. "You have to keep at it or you lose sight. You have to be consistent to keep that flow going."


HALSEY INSTITUTE OF CONTEMPORARY ART
Scratching the Surface | May 19 – July 8, 2017
Opening Reception: Friday, May 19 6:30 – 8:00PM
halsey.cofc.edu
Tom Stanley is also represented at The George Gallery, 50 Bogard St, Charleston.
Stay Connected to the Arts: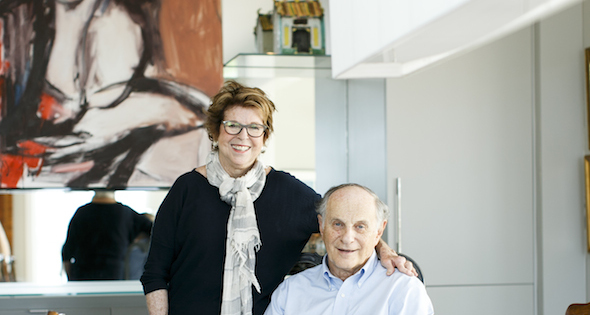 The Home of Sam & Susan Altman
Collectors Series
---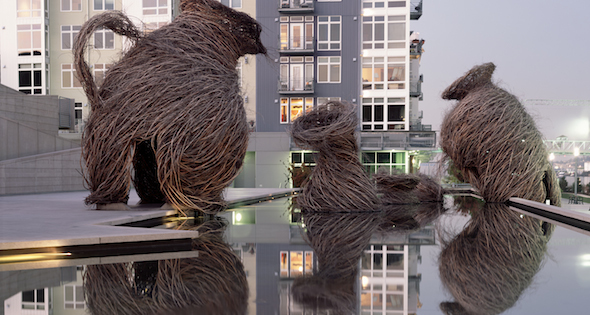 Visiting Artist Series: Making Room for the Artists
At the Gibbes Museum of Art
---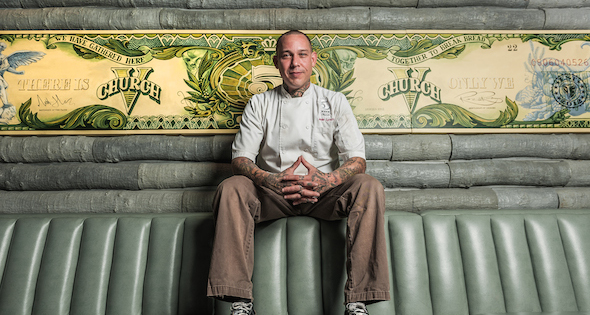 5Church: A Tale of Three Cities
Combining the Visual and Culinary Arts
---

Posted in Visual on April 12, 2017 (Spring 2017) by Matt Mill.