Jared Owens
WHEN THE BARE WALLS STIFLE YOU
by Sarah Miller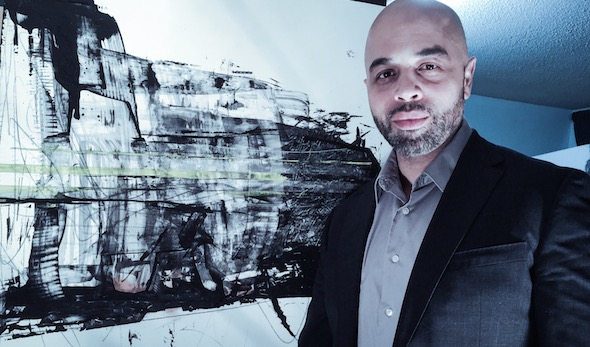 Art, as they say, is the ultimate form of expression. When we're looking at it, we can feel excitement, aggression, passion, or serenity. But for some, like Jared Owens, creating gives them a reason to live.
As a child in upstate New York, Jared Owens would pass the blue period Picasso prints his mother hung in the hallway. "I would watch the deer congregate on the Palisades Parkway. I had four seasons…it was beautiful," says Owens. The images fabricating his childhood would later serve as a retreat from the cell walls he had to endure as an adult.
I met Owens a few months after he was let out on parole. 18 years in federal prison for possession and Owens had relocated to Charleston to start over. His artistic vocabulary and knowledge of art history caught me off guard, but I'll admit I was basing this off of his tough-guy appearance; Timberlands and all.
"[In prison] I made a conscious effort to get places at the very last second. I avoided moving as sheep do when the bell was rung," he explains. Centering himself in the existing moment was a skill other prisoners respected and envied, but mastering something was critical for Owens' mental state. Creating artwork while serving time came first as a business. Between laundry duty and daily tasks, he'd sell commissioned portraits to other inmates. These portraits were oftentimes gifts for their loved ones on the other side.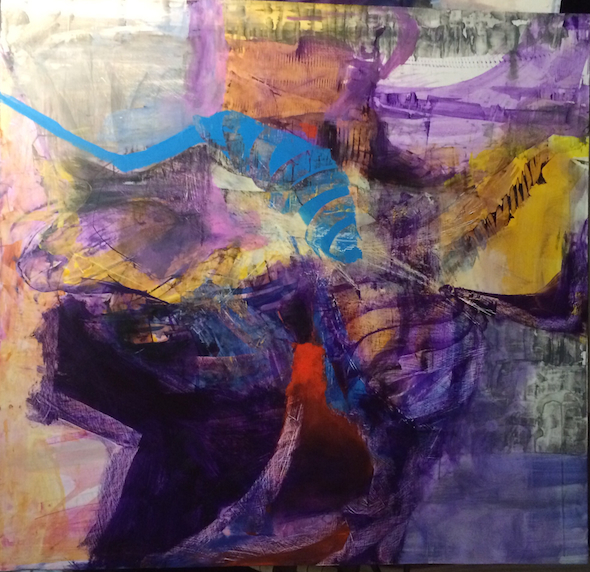 The portraits were easy money, but Owens was yearning to push the boundaries. The blank walls and daily monotony was weighing on his soul. A like-minded artist in the prison, Jesse Krimes, began secretly working on an installation piece called "Apokaluptein: 16389067." He needed help securing the necessary items, and Owens was the man to do it.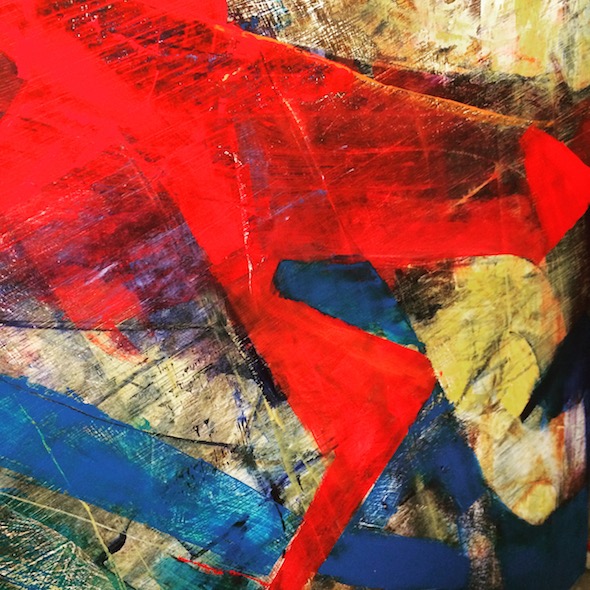 "Helping in the procurement of the materials for 'Apokaluptein: 16389067' was in and of itself an act of conceptual art," says Owens. Sheets, spoons, newspaper, gel, and various items were smuggled and bartered for. "I had to learn how to be a politician. Being the liaison between staff and prisoners is a tricky game that taught me the art of negotiation."
The final product was a 39-panel mural – never to be pieced together until after Krimes was released in 2013. It was being a part of something seemingly impossible that catapulted Owens into finding his own artistic voice.
This year Owens received a distinguished grant from the Eastern State Penitentiary, a former prison in Philadelphia that is now a national historic landmark open to the public. Owens is carving a life-size, gilt sarcophagus. It's adorned with hieroglyphics and will resemble a former prison-mate who was killed while behind bars. This installation sheds light on the life of his contemporary while expressing that new birth is possible after years of solitude.
"I use my past as an example. I want to inspire," says Owens.
In an effort to inspire, Owens, Krimes, and another former inmate, Gilberto, ran a children's art workshop at the historic Lyric Theatre in Lexington, Kentucky this past spring. Using their pasts as example, they are positive, relatable role models for kids that need a healthy influence. "A simple investment of time and money can steer a child away from a life of crime, into a life of creativity. We're proactively seeking funding to continue these workshops – to give children the exposure to art that they deserve."
Artists create for all types of reasons. For some, it's something to do during retirement. Many create because they need to escape the trials of daily life. Jared Owens needed to find his voice when the walls were designed to stifle him.
Well, we're listening.
Jared Ownes is represented at Mitchell Hill, 438 King Street, Charleston.
Stay Connected to the Arts: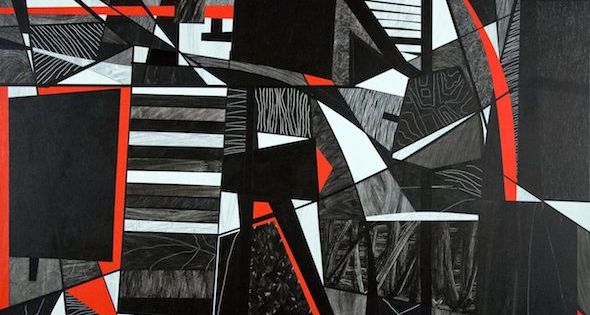 Tom Stanley: Calm and Chaos
Upcoming Exhibition
---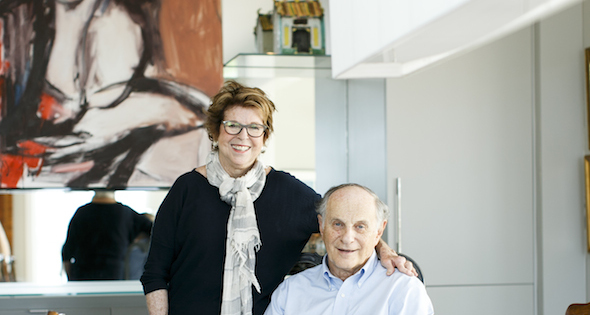 The Home of Sam & Susan Altman
Collectors Series
---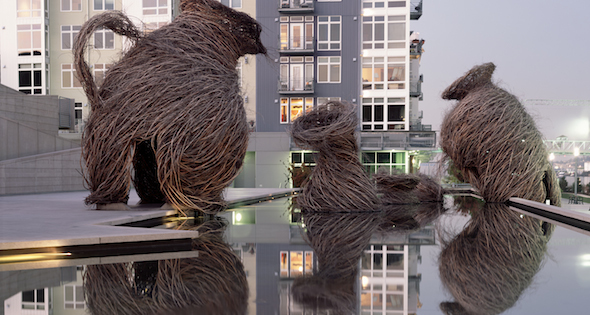 Visiting Artist Series: Making Room for the Artists
At the Gibbes Museum of Art
---

Posted in Visual on April 12, 2017 (Spring 2017) by Matt Mill.