Meet Marcus Amaker: The Digital Poet
Mantra: An Interactive Poetry Book is the latest offering from local author/musician/designer/filmmaker Marcus Amaker.
If you're wondering what "An Interactive Poetry Book" is, it is a multi-platform, living, evolving work of art.
It is a printed book that evolves based on your contributions. It is an app that you can download for your phone or tablet. It is also an album. Mantra is "Something that goes beyond print."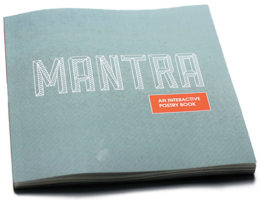 "People interact with poetry in one way and with an app in a different way. I wanted to redefine what a poetry collection is…it doesn't have to be a static thing, especially when you self-publish…a book can change, a book cover can change," which we took as clues to how 'Mantra 2.0' might differ from this first incarnation. Audiences are encouraged to add to the book via the app, and thus influencing future iterations of Mantra.
"I wanted people to feel like they could add to the book if they want to, by giving me their mantras or poems, and it could be this collaborative process."
The possibility that anyone in the world can participate in his work through the app is exciting to Amaker. "Apps are an ever-evolving thing."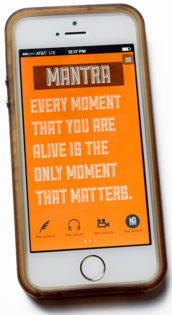 Amaker can make an update and instantly devices around the world are populated with this new content. He continues,"I'm always trying to move things forward…if I'm doing things the same way for years and years and years, and getting the same thing, then things need to change."
As it often does in a conversation among artists, the subject of compensation of artists comes up. "For some reason, this art form, people expect it to be free. So what I preach to a lot of younger poets, and older poets for that matter, is to not be afraid to ask for stuff, because it's so, so worthy…realizing the worth of what we do, people really get inspired by it."
SURROUND SOUND: AN ELECTRONIC MUSIC EVENT
Marcus Amaker + Infinitikiss + Dance Lab
"There's no poetry involved in this show. This is a music show. Music is my Number One thing. Poetry is kind of my Number Four, so it's funny that's what I'm known for," says Amaker. In case you were wondering, graphic design and video are his Two and Three.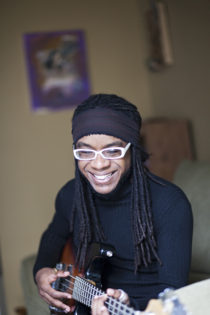 This new album grew out of Amaker wanting to collaborate with the inimitable Nick Jenkins, another local musician of note. They have known one another for years, and worked together in other capacities. It is actually shocking that they have not collaborated musically yet.
Dance Lab, a new dance company led by the vivacious Jenny Broe, is creating a performance around the album, all 31 minutes of it. The night will open with a listening party and the premier of Dance Lab's new piece. Following the dance performance, Amaker and Jenkins will take the stage to perform together live.
"It's all with drum machines and things like that…but I want [the show] to be interactive."
Jenkins suggested they hand out instruments to guests, so "Anybody can make some music, make some noise." Amaker continues,"My goal is to put some energy toward the electronic music scene here, because there are a lot of good people doing it, but not a lot of outlets for it." Amaker hopes this becomes a recurring event and maybe even a festival one day, who knows.
As Mantra, his art, his music, and Amaker himself continue to evolve, it's not exactly clear how things will change or what direction it all will take—but it is decidedly clear that he is 100% comfortable embracing the many wonderful unknowns of his future.
---
 SURROUND SOUND: An Electronic Music Event
MAY 6, 2016 | Redux Contemporary Art Center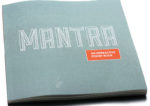 Marcus Amaker
marcusamaker.com
Mantra: An Interactive Poetry Book
mantrapoems.com

Literary Reivew
"HMS Log Book" by Jennifer M. Snyder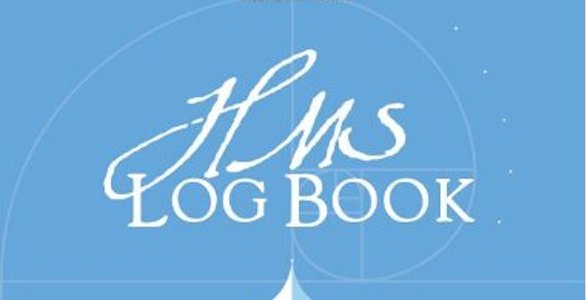 ---
Shared Vision
Erin and Justin Nathanson Open The Southern Gallery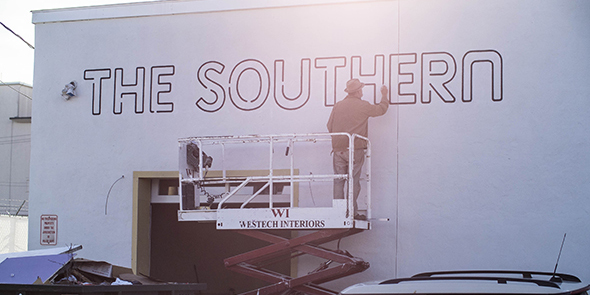 ---
Visual Artist Profile
Townsend Davidson: Unexpected Relations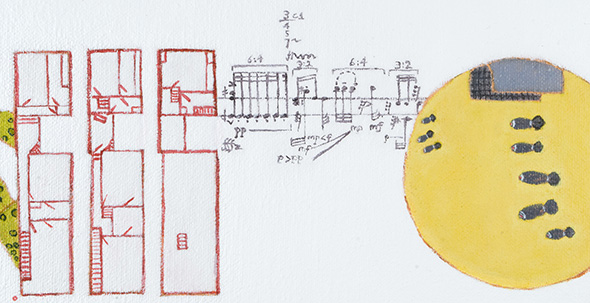 ---
Stay Connected

Posted in Literary on April 20, 2016 (Spring 2016) by Matt Mill.