Slow Fashion
HOW CHARLESTON EMERGING DESIGNER HEATHER ROSE JOHNSON IS TAKING RESPONSIBILITY TO CHANGE THE FASHION INDUSTRY
by Emily Reyna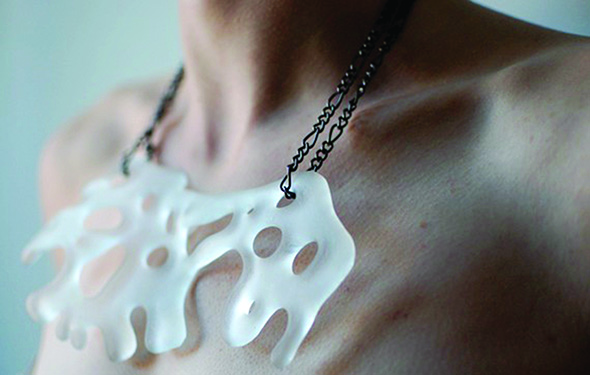 Everyone is involved in fashion, and it has nothing to do with fancy clothes. It's our way to communicate with the world, believes Charleston designer Heather Rose Johnson, and that makes clothing a very powerful thing.
Many artists let their art speak for them, and even as a child Johnson tapped into this non-verbal communication. "I've always been quite a shy person, and when I was young I realized making things was my safe zone where I could express myself," she says. Johnson grew up immersed in a world of make-believe and fantasy, where her mother and aunt instilled the skills of sewing by way of puppeteering and theater.
At Stephens College in Missouri, Johnson studied fashion and product development, marrying her love of art with business to expand her options post-graduation. "After I graduated, I didn't really know what I wanted to do. During my senior year, I was told, 'You're never going to move to New York and become the next big designer.' It hits you really hard after you spend four years on one art form." From then on Johnson never gave herself the identity of a designer, she was always the pattern maker, collaborator, or producer. But designer is exactly what she's become.
CHARLESTON FASHION WEEK
This March, Johnson will show a collection alongside 11 other emerging designers who have been selected for the Charleston Fashion Week Emerging Designer Competition. "It's really exciting," she says. "I just feel so honored that I've been chosen. It's all the motivation I need to put myself out there."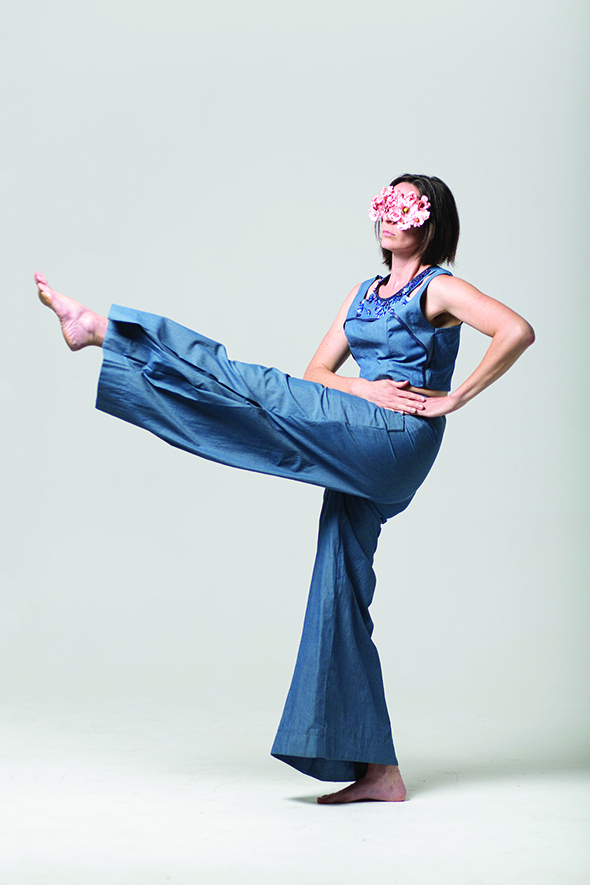 Her women's ready-to-wear collection is all about storytelling; her story of how she became a designer mingles with the stories of color, textile, and sustainability. "I've always described myself as a tomboy, but there's a side of me that's sweet, soft, and feminine. My color palette is very soft, almost resembling watercolor. I'm trying to combine those two elements in my collection. I want pieces that are utilitarian and useful but full of texture with well-made textiles," describes Johnson. "For example, I'll be cutting up vintage kimonos. I'm trying to use what's right in front of me and do it in a way that's fresh and new."
"I definitely would consider my design process as slow fashion," says Johnson. "Much of that has to do with the place I live because of the attitude of Charleston and the freedom it allows for self-expression." Much like how the slow food movement drives the culinary scene in the Lowcountry, slow fashion embodies every detail of her design process—the fabric she chooses, her color palette, and the method of constructing each garment.
Though her aesthetic choices are influenced by thought-out, methodical processes, part of Johnson's genius is knowing limitations only increase her creativity. "Since I've started working with natural dyes, I've limited my color palette. I like giving myself limitations. It directly relates to my budget and how much fabric I can buy," explains Johnson. She also limits her fabric options to cotton, alpaca wool blend, silk organza, and silk crepe. "Once I lay out my budget, color palette, and fabric I get to work," explains Johnson. "Another limitation is time. I work full time and have a three-year-old, so I don't second-guess myself. I'll start sketching right away when I have my color story, which is indigo blue and soft pink for the Charleston Fashion Week collection."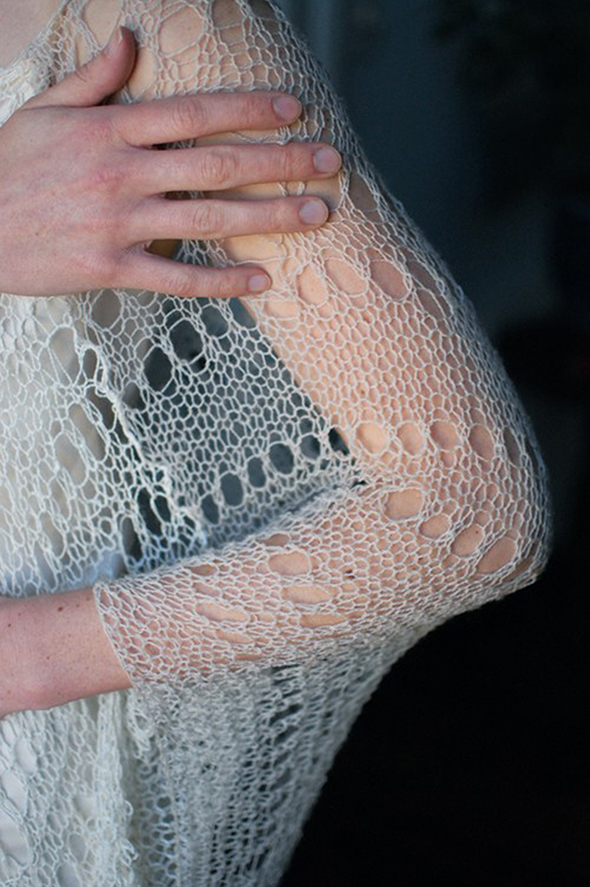 Sustainability and eco-friendly fashions are other pillars of slow fashion. "I really do feel like it's the designer's responsibility—if we are going to make changes in the fashion industry—to be eco-friendlier," explains Johnson. Details matter in the way silk fibers are hand reeled from the cocoon to not kill the moth in the process and in buying hand-dyed yarn made from alpaca wool that she will use to knit several pieces in her collections. Part of building a sustainable and eco-friendly brand means bypassing the fast fashion trend.
"I want these to be pieces people keep for a long time—cultural artifacts, in a way."
---
---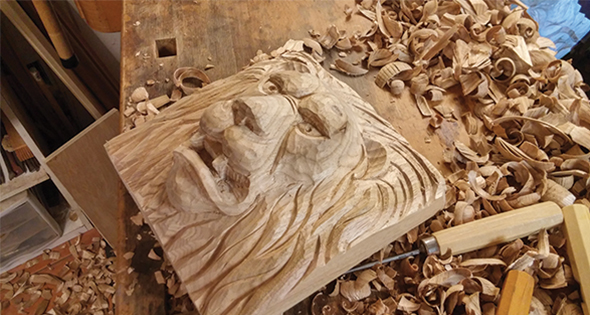 Artists To Watch
Meet These Artists This Winter
---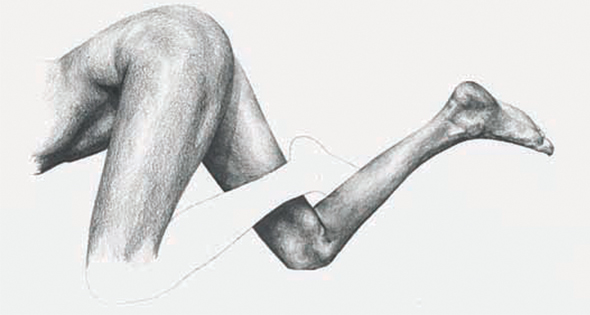 Breaking In
How A New Generation Of Artists Are Calling Charleston Home
---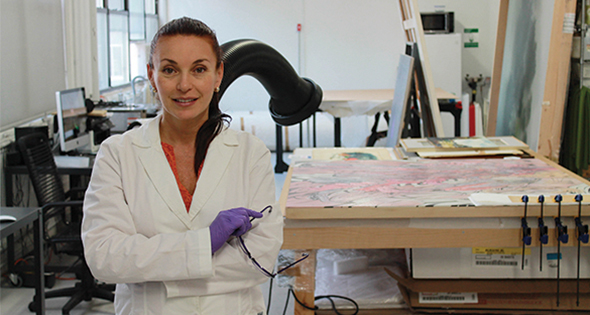 The Secret Lives Of Paintings
An Interview With Gloria Velandia Ludmer
---

Posted in Wearable on February 5, 2018 (Winter 2018) by Matt Mill.