The Talking Cure: 12 Figures, 12 Writers, 12 Actors
I think we'd all be lying to ourselves if we maintained that none of us have ever felt the urge to just talk to a particularly compelling work of art—only after many calculating glances around the gallery, of course.
It's a rare, but very real, sensation, and one that you'll no doubt experience many times as you walk through NewYork-based artist Melissa Stern's The Talking Cure. Her quirky quasi-human sculptures, which seem to be caught in a variety of humorous, nonsensical, and sometimes dark situations, will leave you bursting at the seams with questions, comments, and concerns.
Not to worry, though, you won't have to spend the entirety of the show with all of this bottled up inside; what you'll find, if you venture to scan the respective QR codes hovering near each of the 12 figures, is that the piece will actually talk back to you, revealing the inner workings of its strange little world. However, instead of the artist's voice and ideas as we would expect, the monologues you'll hear were actually written by a select group of 12 writers and then performed by a separate assemblage of 12 actors.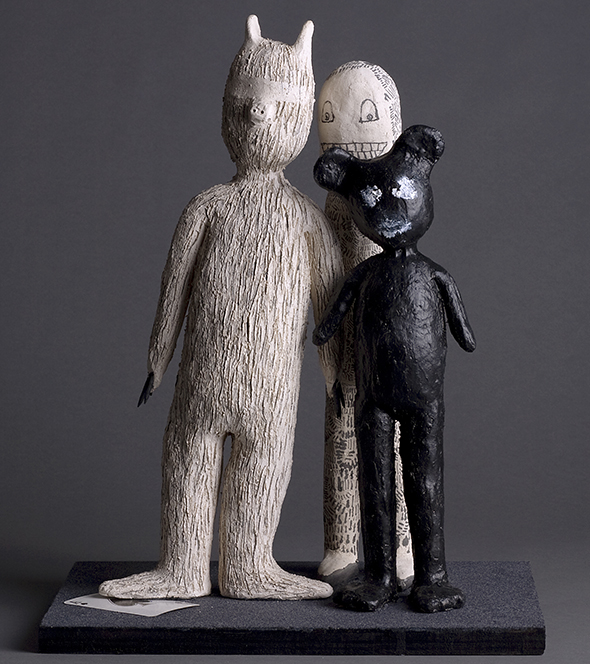 Handing over an artistic creation to multiple layers of outside interpretation with almost no censorship seems like a daunting task, but with a background in anthropology and non-Western artistic traditions, Stern has always been more interested in meanings attached by her audience rather than herself.
"I am fascinated by the power of objects," she says, "and the fact that somehow I managed to create something that really resonates with people in many different ways."
Her aesthetic choices are driven mostly by explorations of form and surface, assigning textures, colors, and shapes to each figure exactly as they appear in the wide expanse of her imagination.
As an artist who believes that good, old fashion fun is too often allowed to fall by the wayside in the art world, Stern has created the ultimate collaboration that cuts broadly across artists and genres, and that makes us, the audience, an indispensable part of the work. There is a true sense of liberation, as she termed it, which accompanies such a body of work as The Talking Cure—liberation that is infinitely transforming and constantly evolving.
---
Melissa Stern: The Talking Cure
May 20 – August 6, 2016 | Redux Contemporary Art Center
136 St. Philip Street, Charleston
reduxstudios.org
843.722.0697

Visual Exhibition Preview
From the Academy: New York Art Academy Alumni Exhibition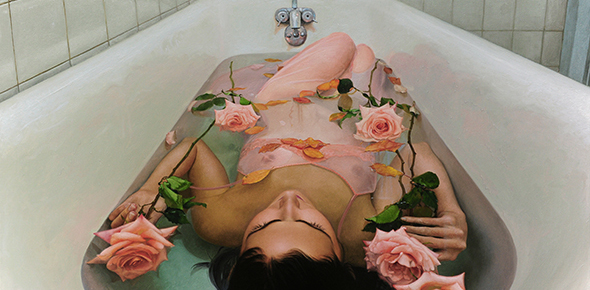 ---
Visual Arts Feature
The Rise of the Art Hotel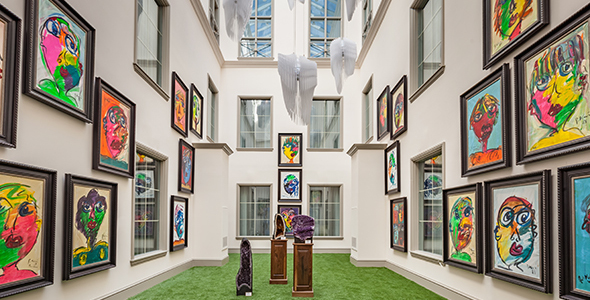 ---
Spring Festival Guide
Piccolo Spoleto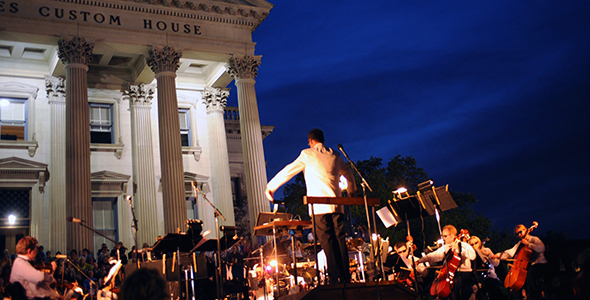 ---
Stay Connected

Posted in Visual on April 20, 2016 (Spring 2016) by Matt Mill.